SPA under the stars
Wellness & the power of nature at the Berg-Leben
Where the sky begins, right up under the roof directly under the stars - that's the happy place at the Berg-Leben where you can chill out, relax, and savor massages and cosmetic treatments.
The soothing sounds of nature give you a homey mountain-life feeling. Up here, we have created a dreamy place for wellness with several saunas and comfortable loungers, as well as a view of the mountains. Or step out in your bathrobe to the panoramic terrace to be even closer to the stars. A heavenly feeling. We also offer yoga and functional training for your relaxation. 
Sauna area    Massages & body treatments
Really good relaxation
The sauna area at the Berg-Leben
Panorama terrace: Go outside after the sauna. Breathe in the fresh mountain air – and enjoy the view of our mountains rising to the left and right of the valley. 
Grander water fountain with superb water quality (free of charge)
Retro fridge in the SPA with self-serve cool drinks (for a fee)
Spa bag with fluffy bathrobe and slippers in your room – for the duration of your stay at the Berg-Leben
Finnish Sauna: Get ready for hot relaxation. At about 90° C in the Berg-Leben
Hay sauna: Our organic sauna has a pleasant hay fragrance
Luis-Trenker old-wood infrarot cabin: As a mountaineer, Luis Trenker has become iconic. After his mountain tours, he sweated in his "Wärmekammerl", or warm chamber. Our stylish infrared cabin is based on this. The deep heat ensures gentle sweating from the inside out, and the style guarantees an authentic mountain feeling.
Wellness treatments
Let yourself be pampered naturally at Hotel Berg-Leben
Our massage offers Massageangebot
Every hand movement and every touch is just right ...
From lymphatic drainage to cupping massages - from classic massages to foot baths our beauty expert supports your well-being in mountain life.
She also conjures up wonderful relaxation in body and cosmetic treatments.
Treat yourself to wellness at the Berg-Leben.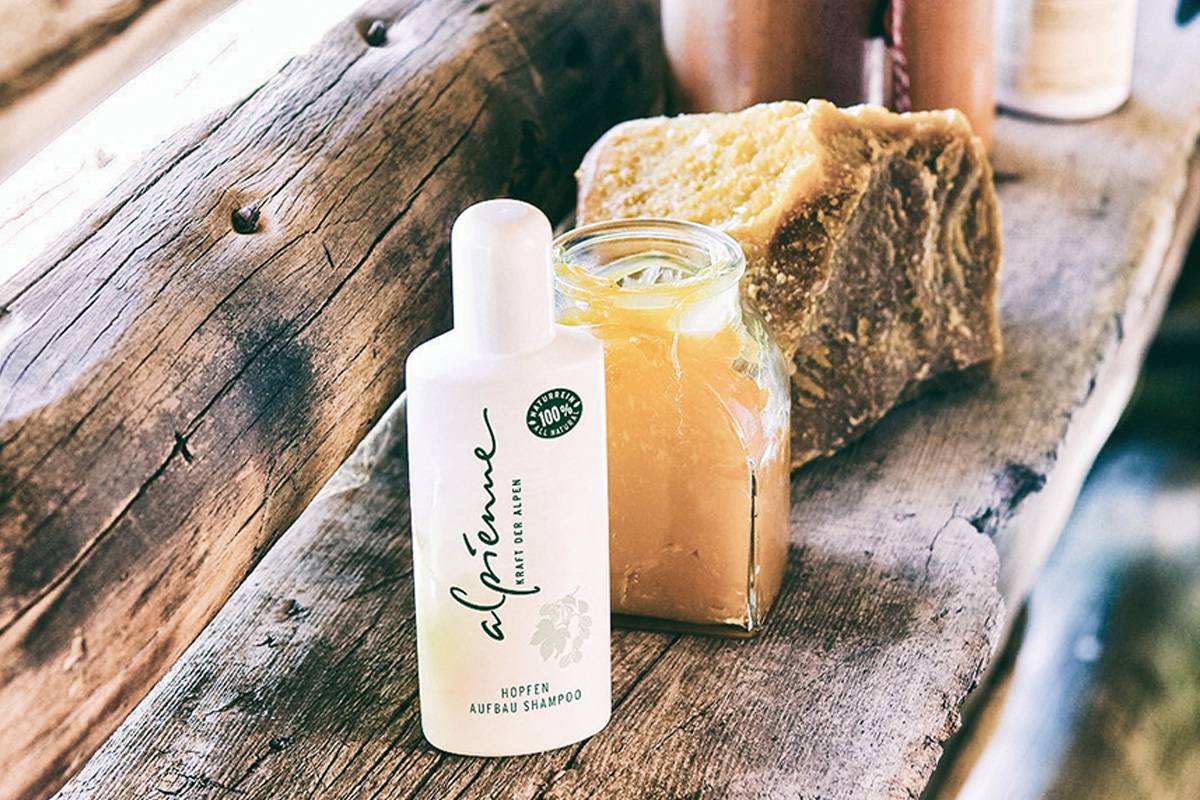 Treatments with high-quality natural products
We use alpienne natural cosmetics at Berg-Leben for massages & cosmetic treatments. With 100% natural ingredients - with the precious power of the mountains, obtained in the Austrian Alps. Produced by hand and climate-neutral, alpienne stands for high-quality care and wellness products made from traditional mountain herbs and alpine medicinal plants such as arnica, gentian, and St. John's wort. Try it out during a treatment in our SPA at Berg-Leben.
By the way, you will also find natural cosmetics in your room, namely products from "Pure Herbs", with the power of rosemary, lemon balm, and thyme - which will help you relax while you shower.
Have you alread booked your relaxing holiday at the Berg-Leben?