Cool Lifestyle  ...
coupled with strong roots
300 years of gastronomy history accompany the mountain life,
which we are allowed to lead in the 3rd generation with much love and many years of experience.
Our Berg-Leben was newly remodeled in the summer of 2018 .  Our team of architects succeeded in translating the impressive nature, rural charm, and old traditions into the modern zeitgeist with natural materials such as wood, felt, fine leather, and stone. Being a guest at Berg-Leben means coziness, ambience, tradition, enjoyment, and a lot of freedom ...
We love our mountains and our goal has always been to bring our guests closer to the special joys of life in an intact nature, the warm hospitality, our cuisine as well as the freedom of the mountains.
We are happy when our guests can feel and experience these values, then we feel at home.

Maria and Stefan Mooslechner with their children and employees
... this lifestyle hotel gives you mountains!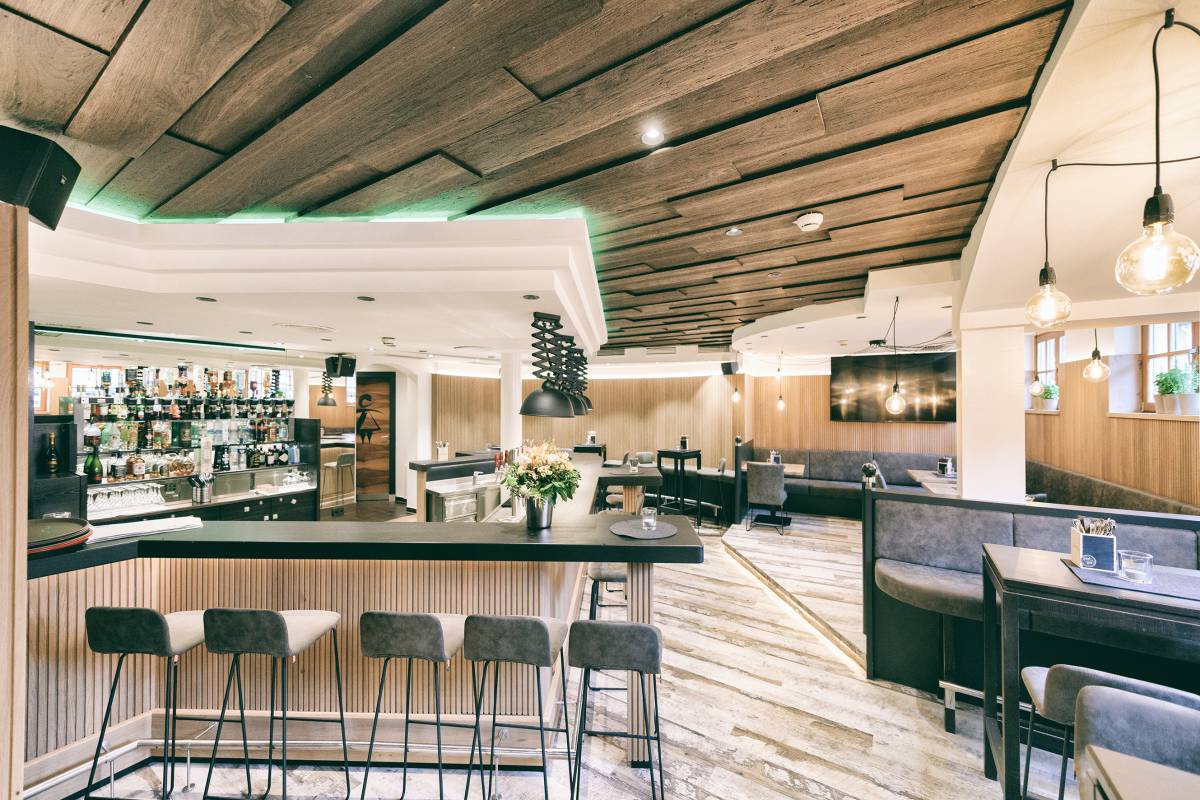 New. Stylish. Friendly.
We are pure mountains & life - BERG-LEBEN! 
What you can expect from us - action, sports, and a lot of joie de vivre! 
Twenty stylish, new rooms & suites in an urban-alpine style
More space to relax
"Kost Bar" Bar & Restaurant: young, unique, simply better
Mountain life in the hotel: "we bring the mountains inside", Berg-Aktiv room for seminars or activities such as yoga or functional training 
"Lieblingsplatzl" yoga area on the mountain and in the hotel
"Mountain-healthy" meeting of the local mountain guides – get information and insider tips
SPA - Our wellness area is way up under the roof. with "Luis-Trenker" old wood warming cabin and a view of the alpine scenery. 
Underground parking - Bicycle Box with electricity - Ski lockers at the gondala station
Our Story ...
300 years of gastronomic history accompany the Hotel Berg-Leben in the idyllic mountain village of Großarl.

Our hotel was built directly on a mountain, which gives us strength and support and is also the reason for the name. Berg-Leben means "mountain life". 
After we, both gastronomy children, we were able to gather many years of experience at home and abroad, we now lead the Hotel Berg-Leben with a great team.
Together with our architect from Köck & Bachler and the best craftsmen in the valley, we have succeeded in creating a warm, bold,  and cool holiday domicile for active guests who love the mountains and freedom just as much as a young modern lifestyle and social time with friends.
We are proud and at the same time grateful for everything and especially for the fact that the right people found us at the right time to make our dreams come true - whether guests, employees, craftsmen or partners. 
We are living our dream and are happy to invite you to join us …
Maria & Stefan Mooslechner with Hannah, Lena, Lukas
& the Berg-Leben Crew 

Nature pardise Großarl  TAL DER ALMEN-SALZBURG-SKIWELT AMADÉ