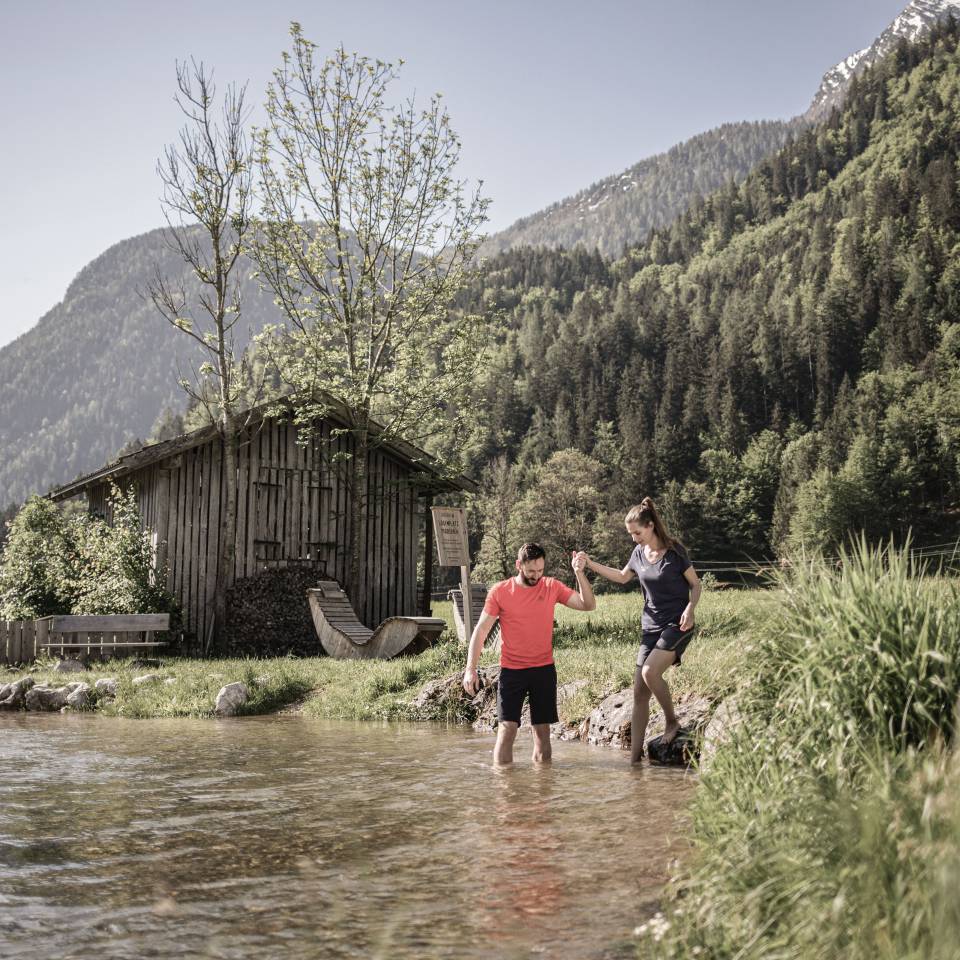 KNEIPP.WADING
Feel great and give the water a kick! It's easy to experience probably the most famous water treatment of all in the mountain lake at the valley head / Hohe Tauern National Park and do something good for your health at the same time. So take a deep breath and get into the water...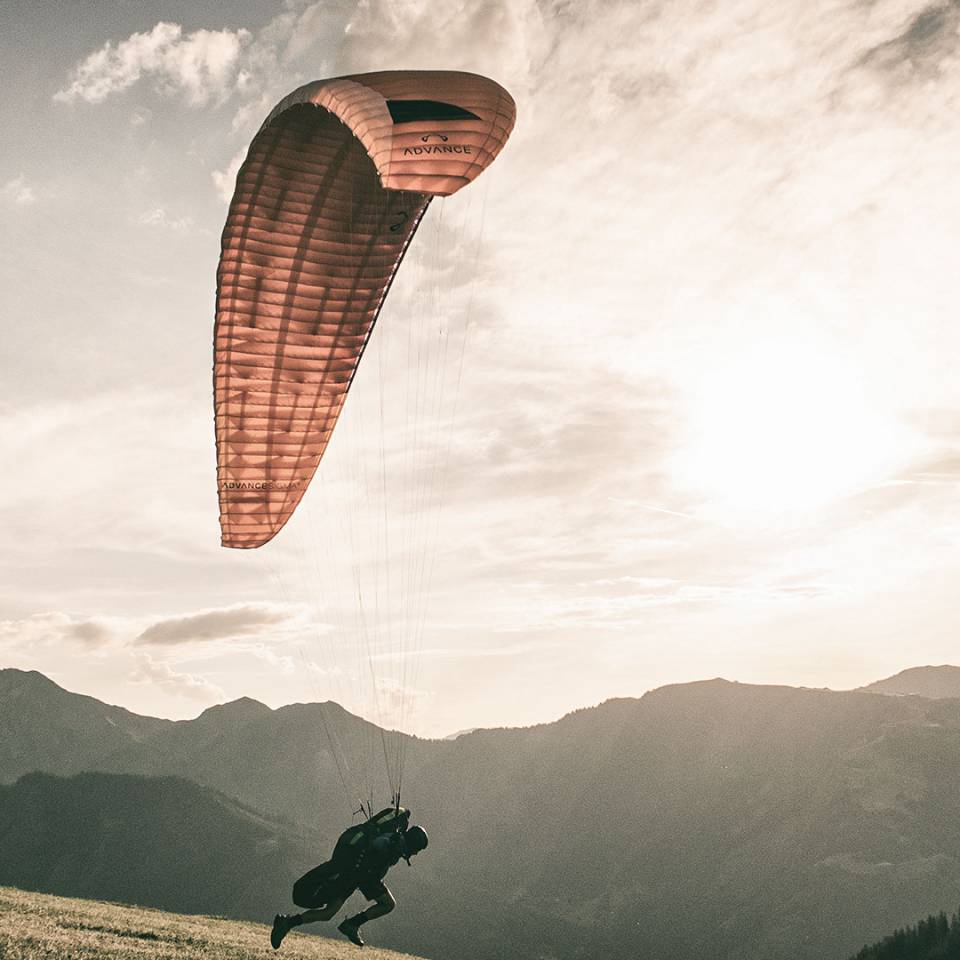 PARAGLIDING
Want an absolute holiday highlight? Boundless freedom and a tummy tingle? If so, we can make these vibes come true – we will gladly organise a tandem flight for you! Whether you prefer things to be quiet and cosy or action-packed with a good dose of adrenaline, the flight will be tailored to your wishes.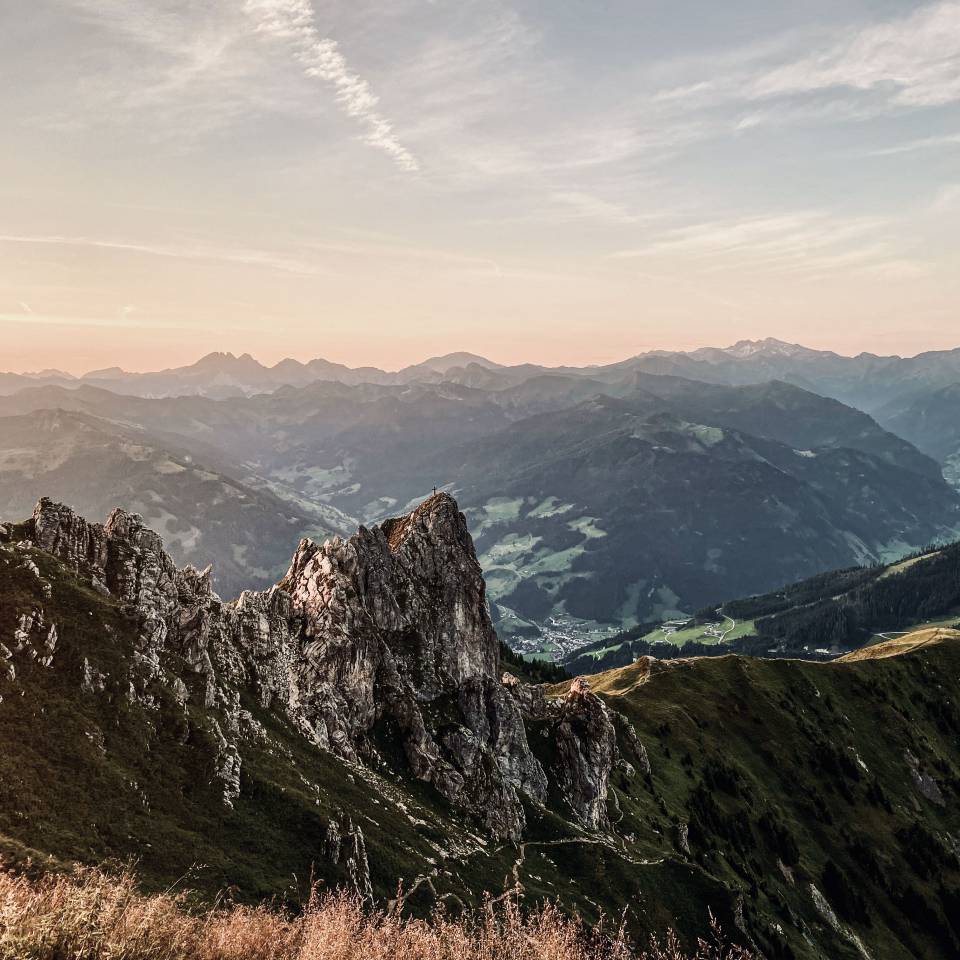 SUNRISE.HIKE
We recommend this experience to all our summer guests who love hiking! A sunrise hike is an indescribable experience and a must on every to-do list... Equipped with hiking poles and head torches, we head for the summit in the early hours of the morning. Once you have reached the top, you can expect a play of colours on the horizon, silence and a very special atmosphere – simply an indescribable feeling. So come and be inspired by this experience.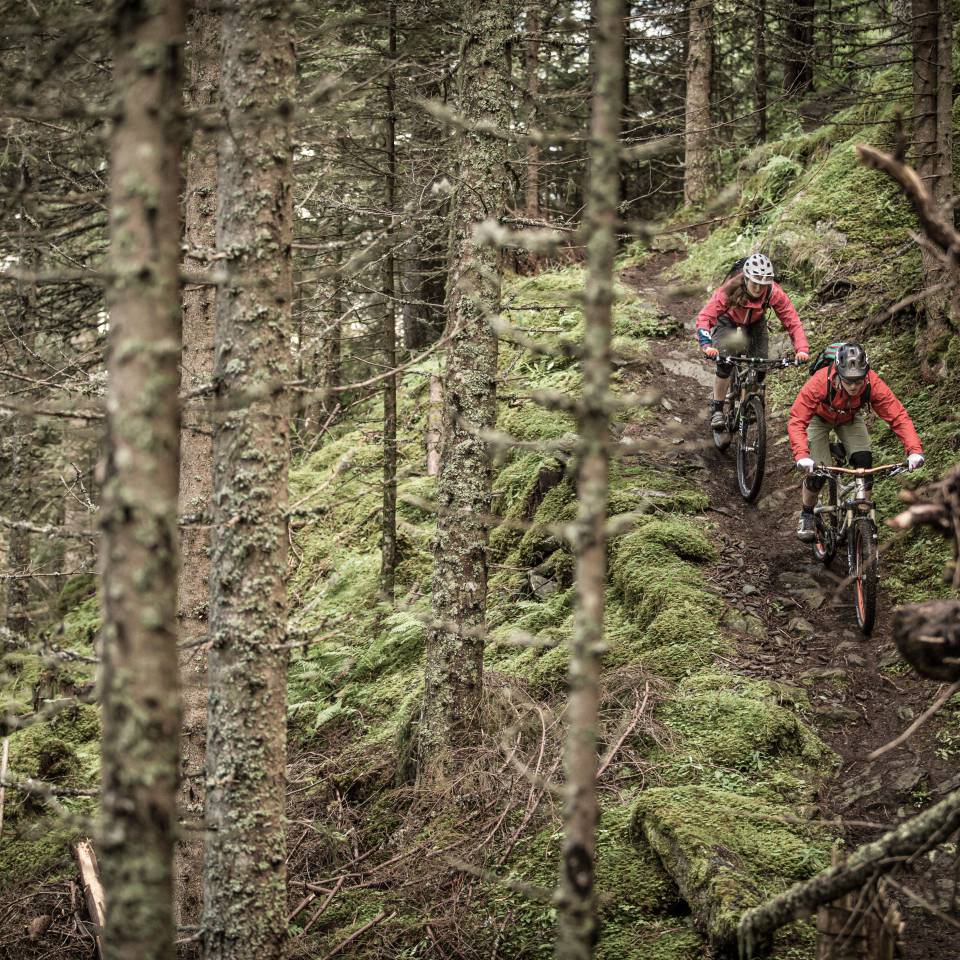 MOUNTAIN.BIKING
Mountain biking has reached a new dimension in Großarl: 140 signposted mountain bike trails with varying degrees of difficulty, 10 km of single trail downhill with a difference in altitude of approx. 963 m, e-trial park, pump track, e-bike rental and many other biking options await you here with us.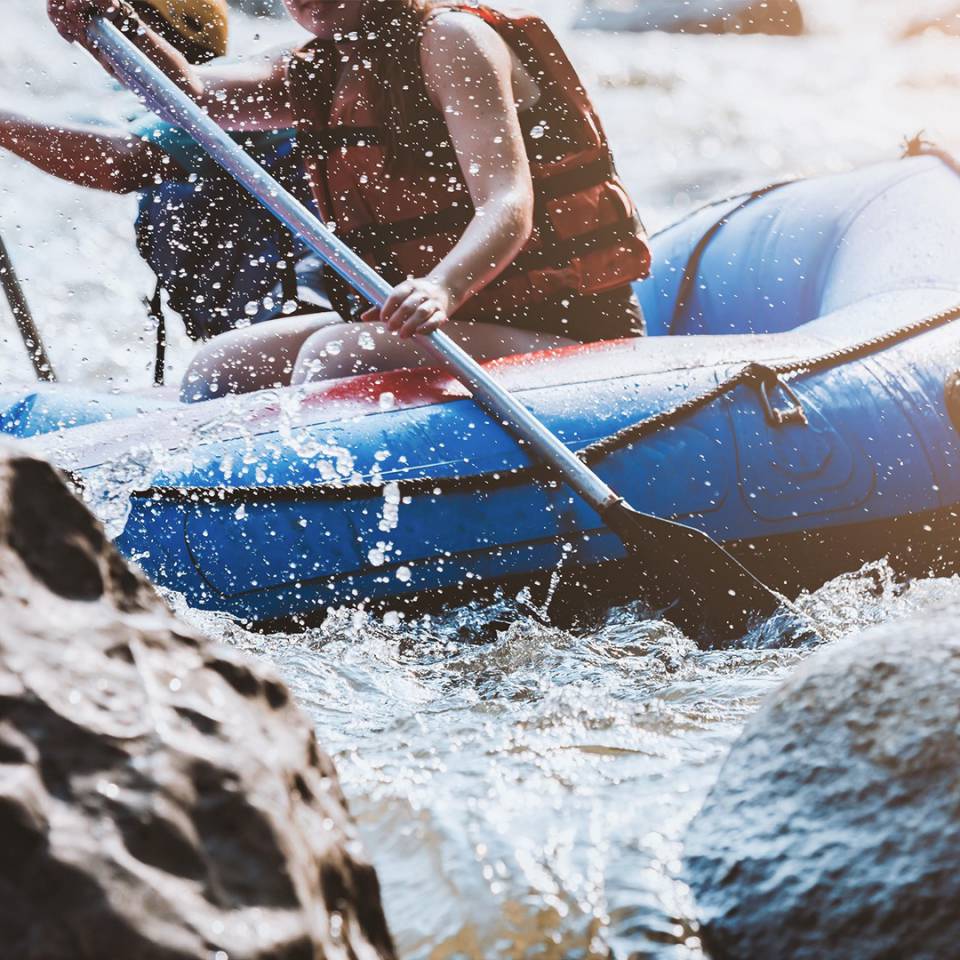 WHITE-WATER.RAFTING
The water makes its way from the highest peaks of the Tauern – refreshing, full of energy and powerful. Get pure refreshment from the Salzach river in combination with a wild ride through the rapids. Pure action is guaranteed here!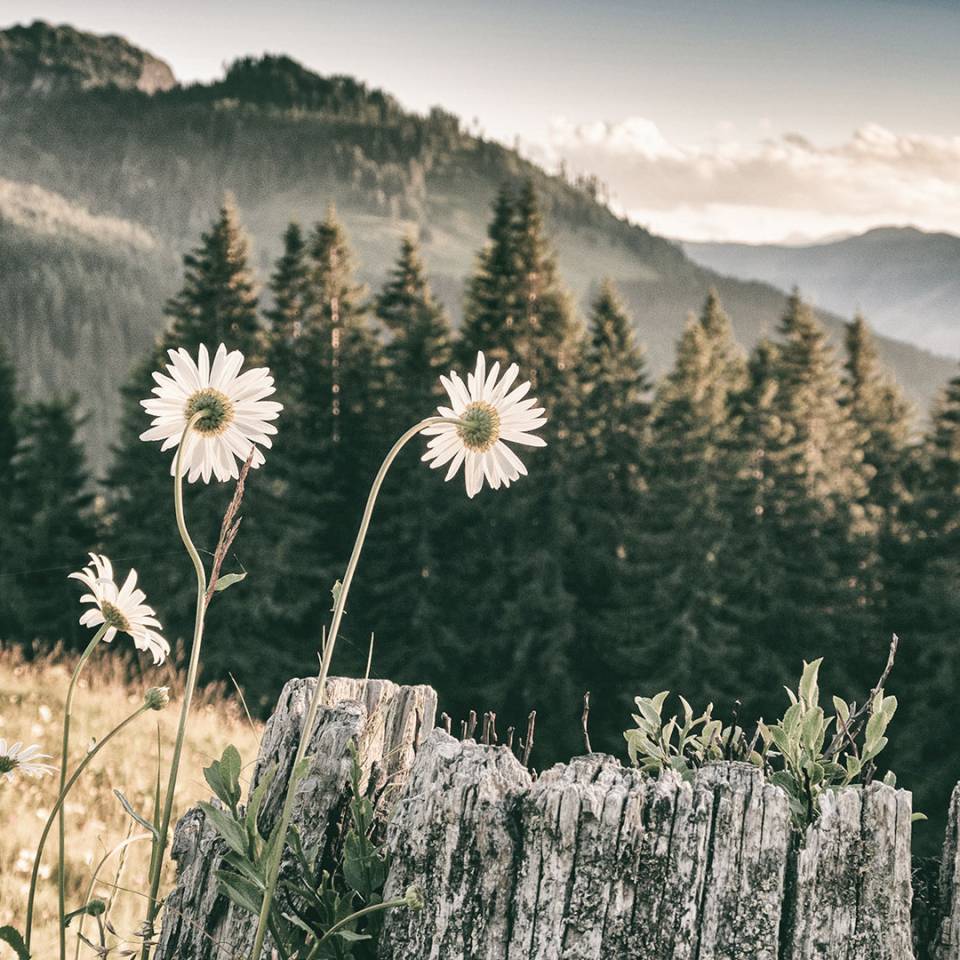 HIKING.
The Tal der Almen (valley of mountain meadows) is the ideal starting point for hiking and climbing. 400 km of marked hiking trails in the Hohe Tauern National Park and approx. 38 farmed alpine pastures give every hiker #goodvibes. We will be happy to tell you some of our favourite routes on the spot – for the best mountain feeling ever.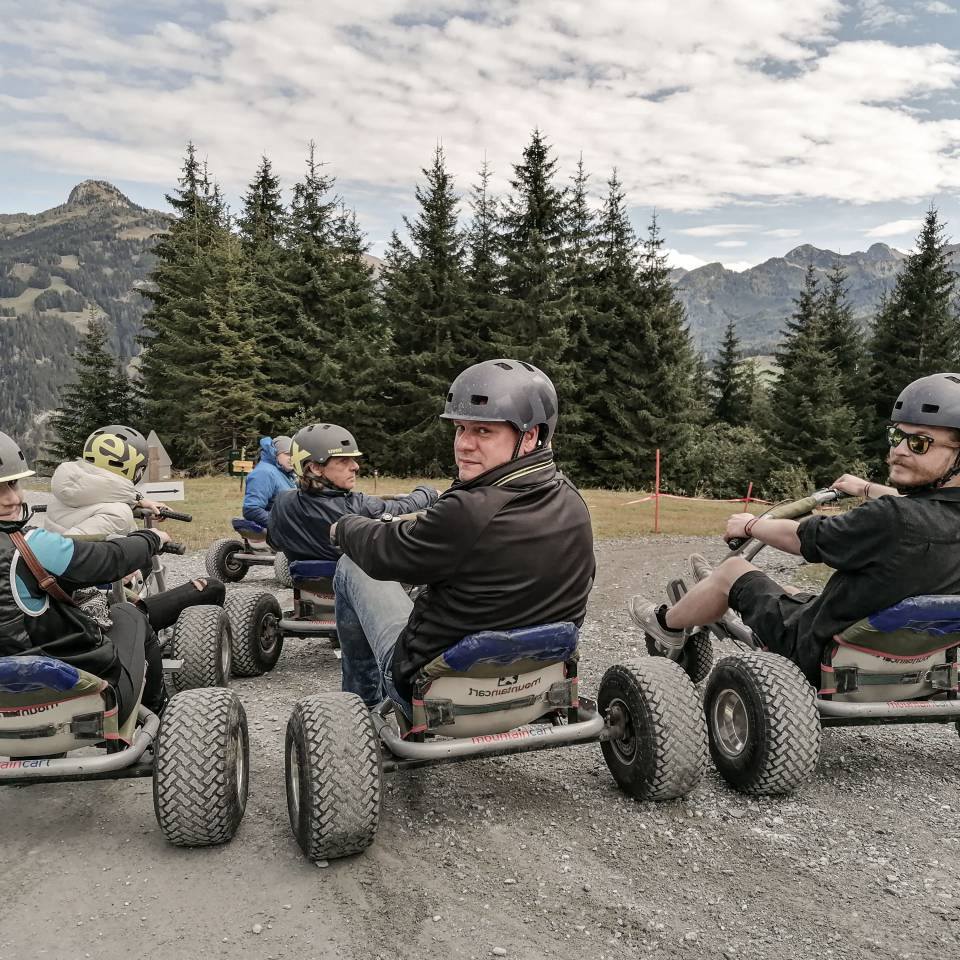 MOUNTAIN.CART
Up with the lift, down with oomph. Experience pure fun and action with a ride on the mountain carts. Arriving at the Panoramabahn mountain station at 1,850 m, you can enjoy our magnificent mountain scenery to the full. The main points are then discussed with a guide from the adventure mountain and the adventurous ride covering a 4.2 km route down the valley to the middle station can begin. Let's try…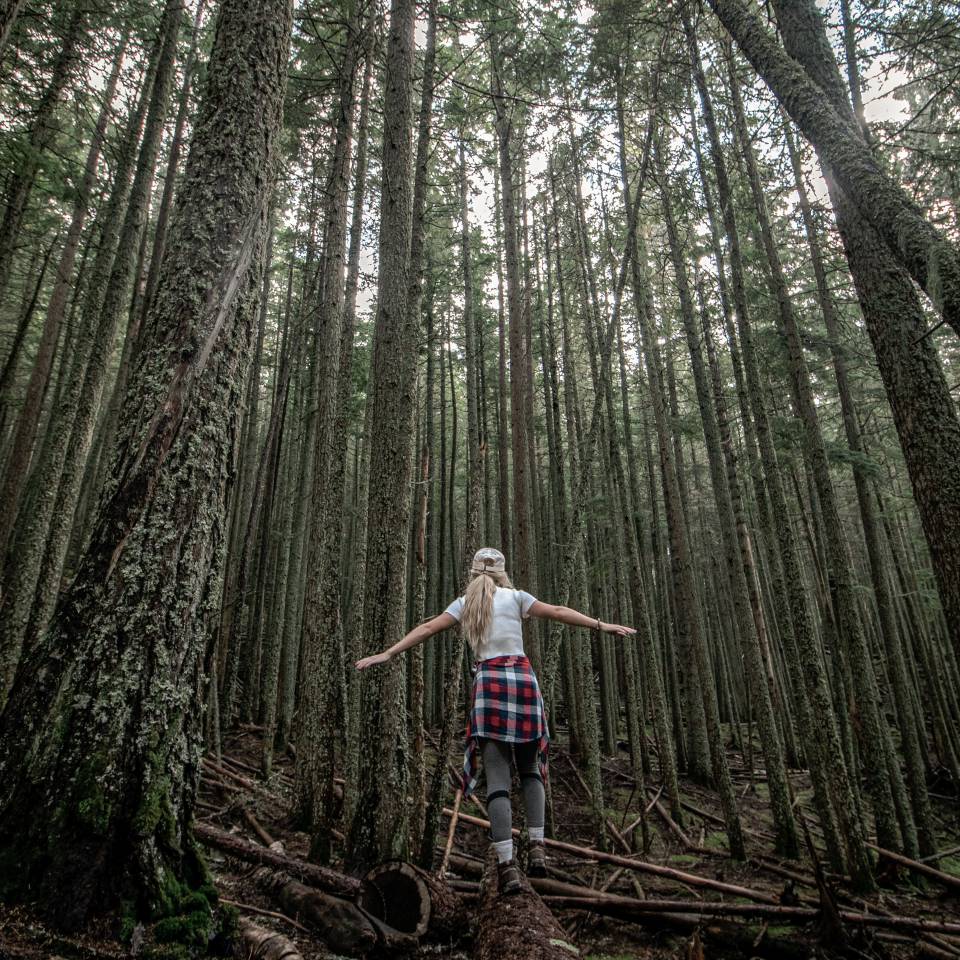 FOREST.BATHING
What a feeling! Immerse yourself in the unique forest atmosphere... The wonderful smelling air, the dancing light over the mossy forest floor and the quietly rustling treetops moving in the wind. Forest bathing helps you slow down, create new joie de vivre and recharge your batteries.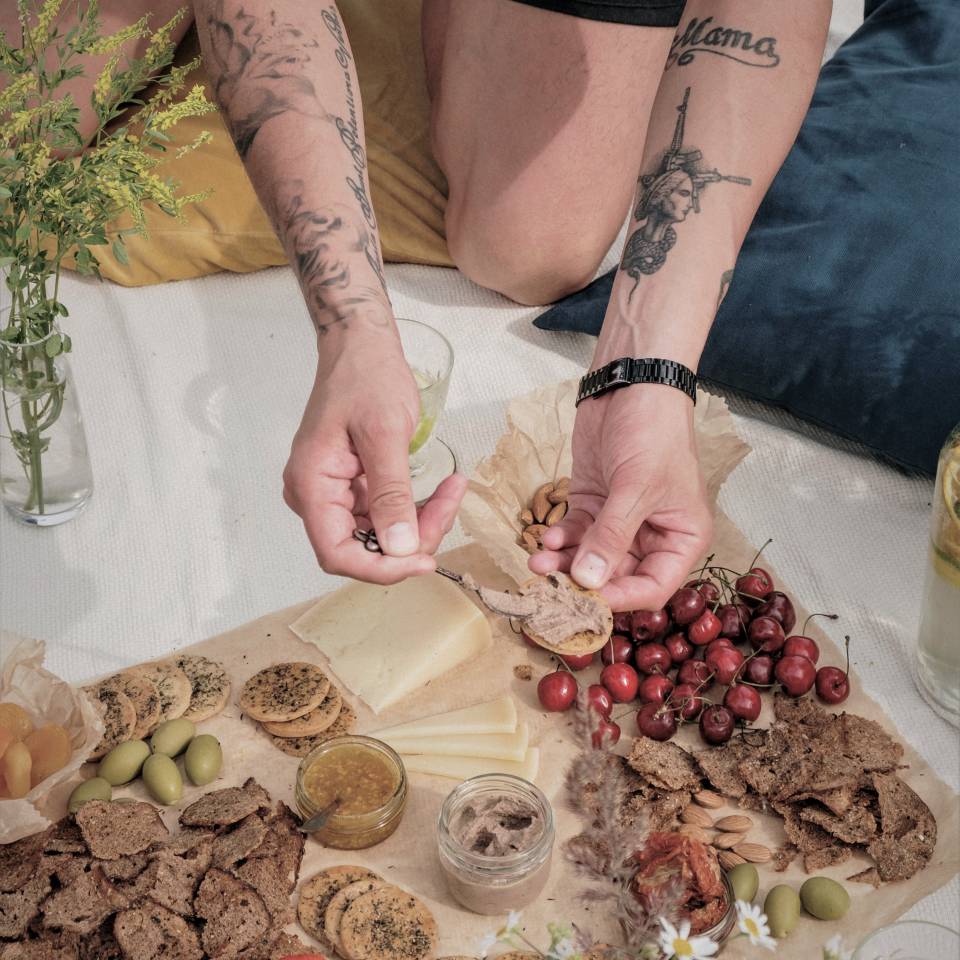 PIC.NIC
Time for a picnic... Whether you're hiking or biking, a Berg-Leben backpack with delicious homemade snacks and a picnic blanket should definitely be part of your holiday. We will gladly tell you about some of our favourite picnic spots.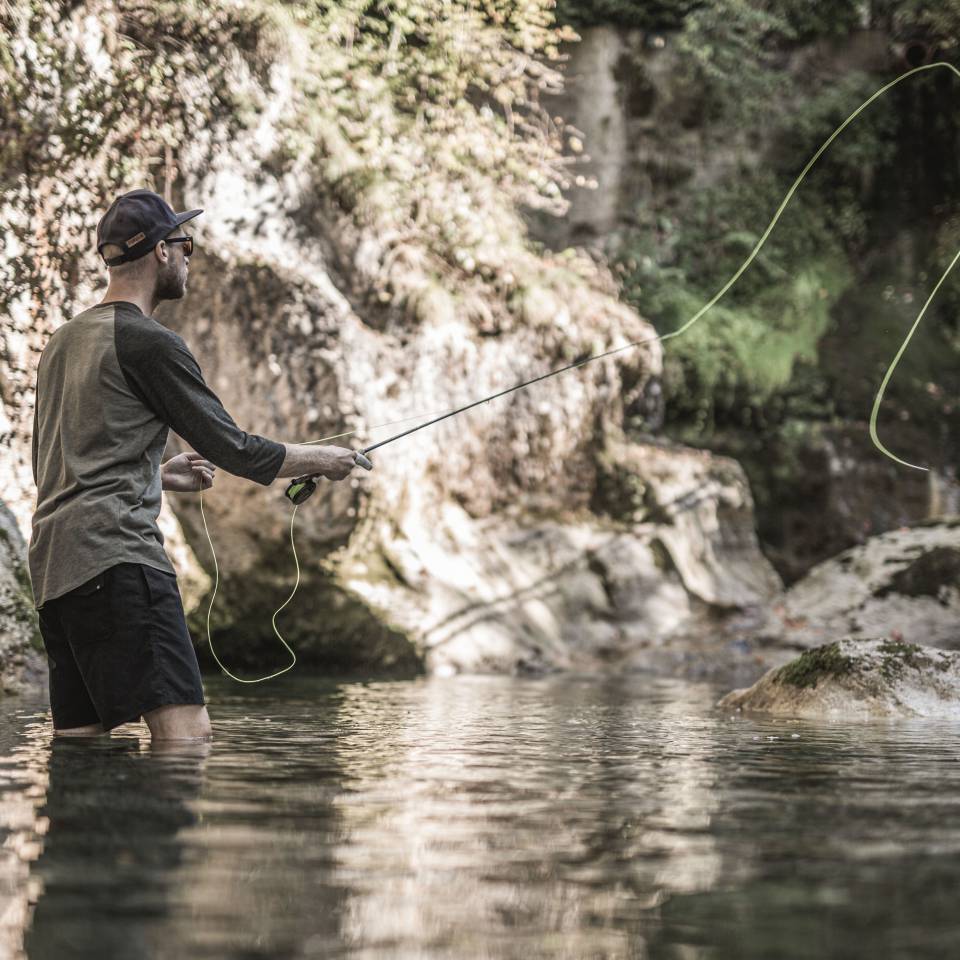 FISHING.ANGLING
The valley head in Hüttschlag / Großarltal is one of the most beautiful fishing waters in the Salzburg region. The clear mountain water from the Schödertal and from the Keeskogel glacier provides an excellent habitat for the local fish.
Here, every angler gets what they are looking for...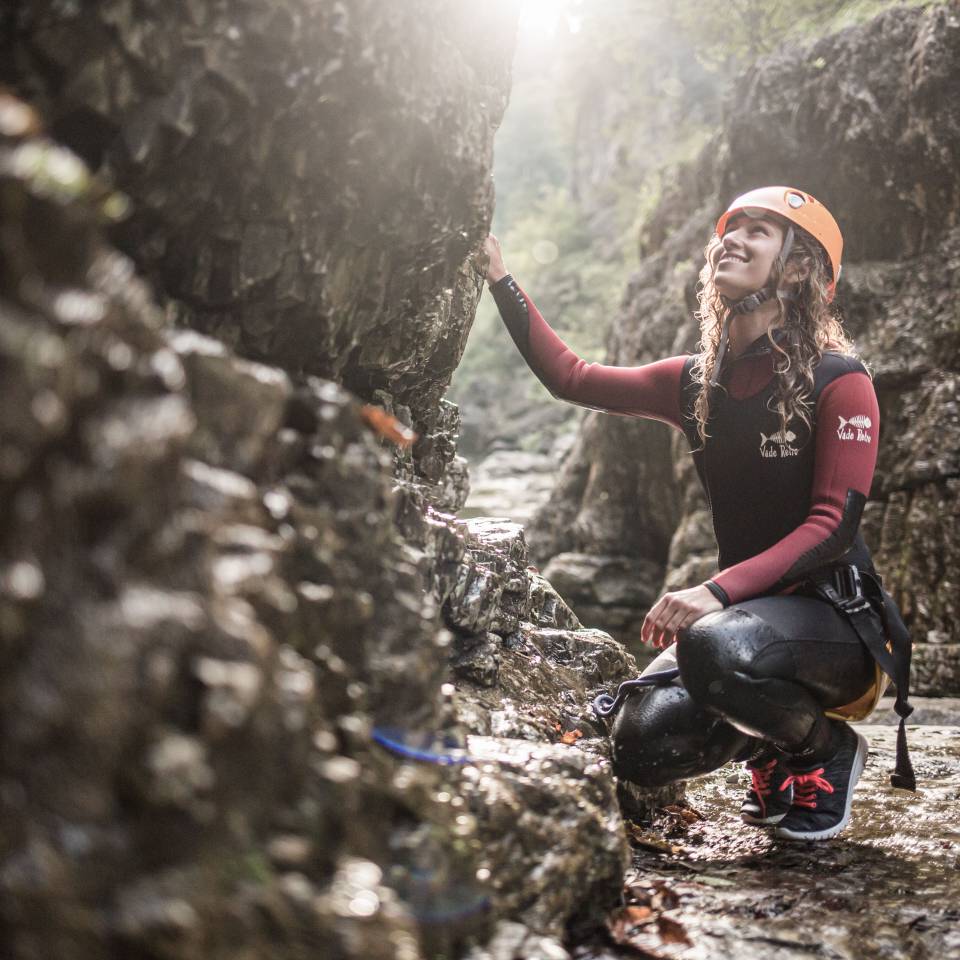 CANYONING
Canyoning involves travelling "downstream" a rough canyon and overcoming the different obstacles in it. With a helmet, neoprene suit, climbing harness, rope and a state-certified guide, you are well equipped to face these challenges. The special features are the numerous jumps from different heights, which can optionally also be "abseiled".
Well, if that doesn't sound like adrenaline!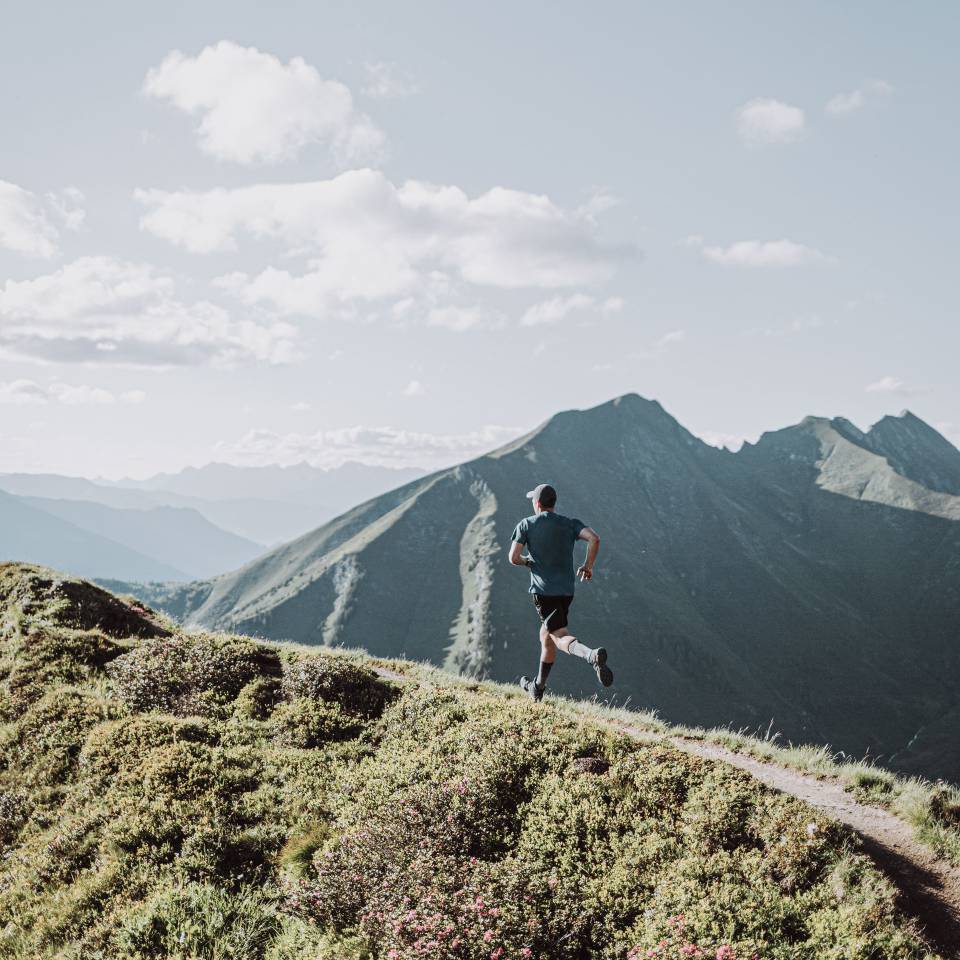 TRAIL.RUN.HIKE
Trail running is the trend sport for the summer and the term covers any kind of running off-road. And we have the best conditions with our terrain in the Großarl Valley to be able to offer this sport in the best possible way. If not us, then who? So why not see for yourself right now...
WINTER.WALK
Out into the snow to enjoy the Winter Wonderland...
You can explore 35 km of winter hiking trails here with us in Grossarl.
So wrap up warm, step through the fresh snow, breathe the clear mountain air, and feel the power of nature.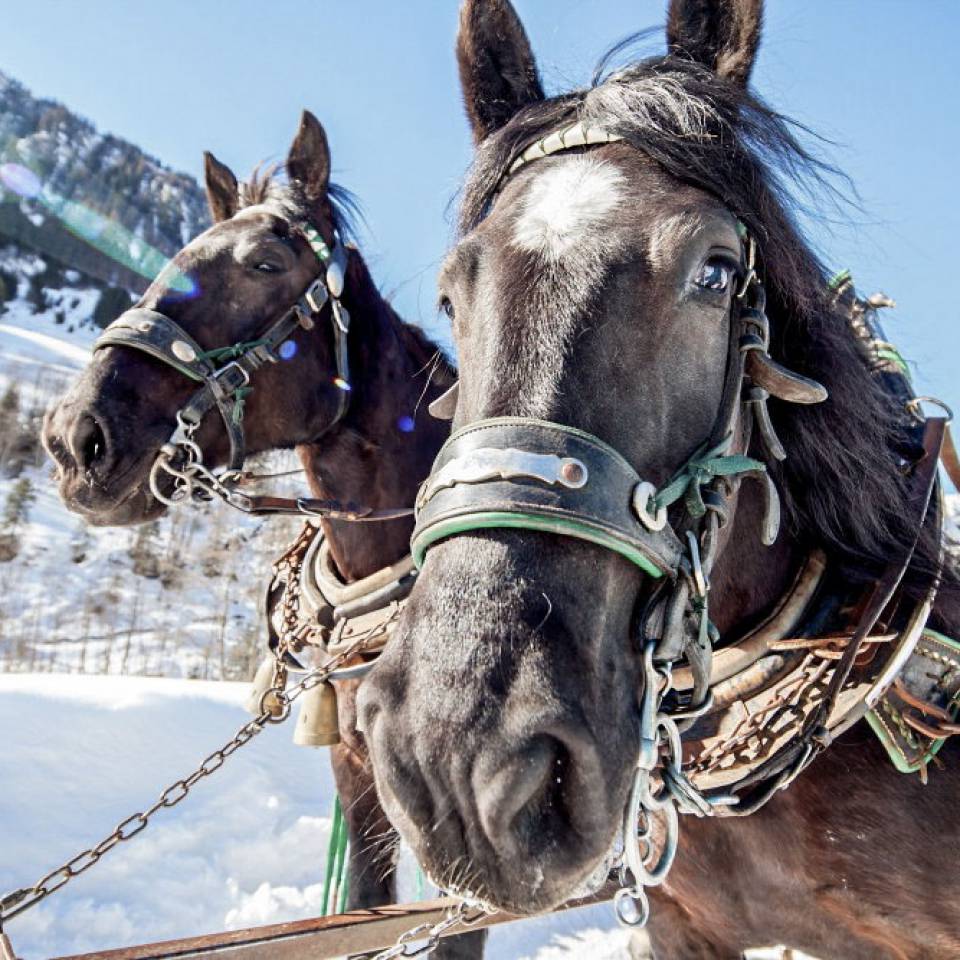 HORSE.CARRIAGE
Climb aboard and let yourself be enchanted with a horse-drawn carriage ride through the Hohe Tauern National Park. Experience the white, snow-covered mountain scenery and the quiet and cozy atmosphere on the horse-drawn carriages, tucked into warm blankets. Winter romance at its best - guaranteed!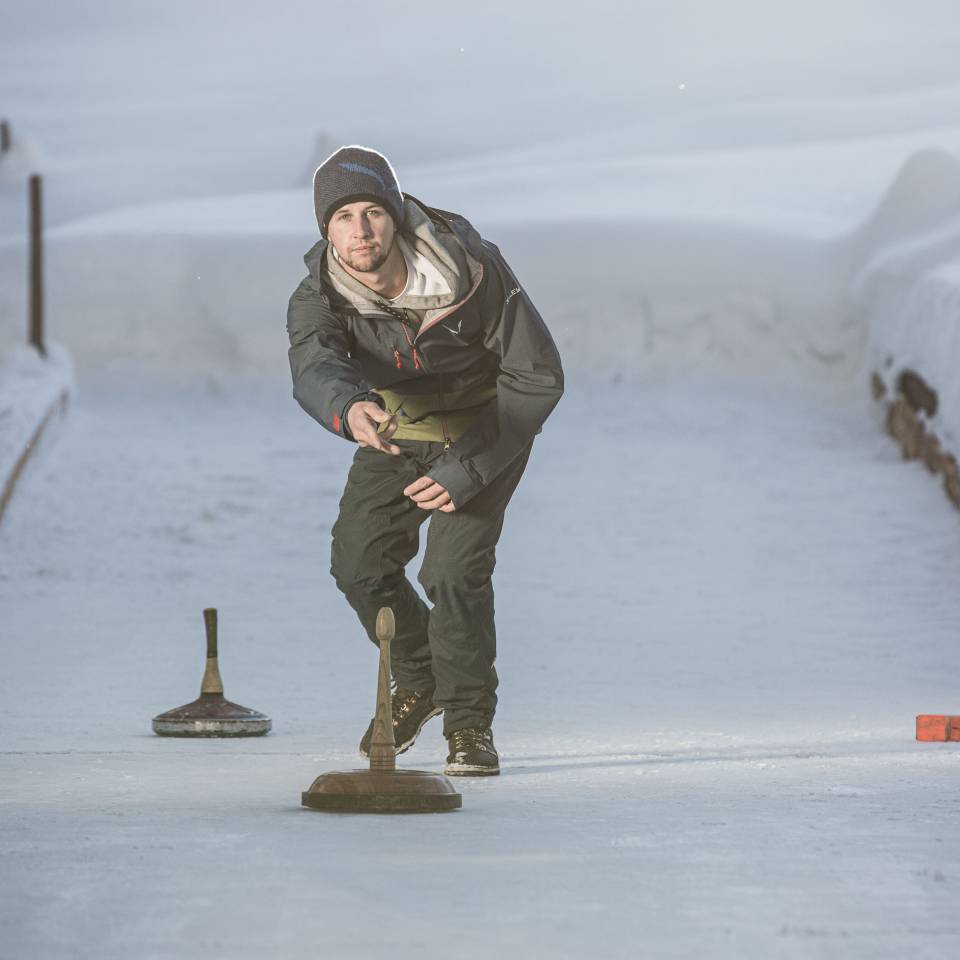 CURLING
This is where fun meets Austrian tradition... A lot of skill is required when it comes to collecting the most points in curling. You have
You have 4 opportunities to try curling in the Grossarl Valley.
Whether in a team or individually - fun is guaranteed.  The exercise in the fresh winter air is also good for body and mind.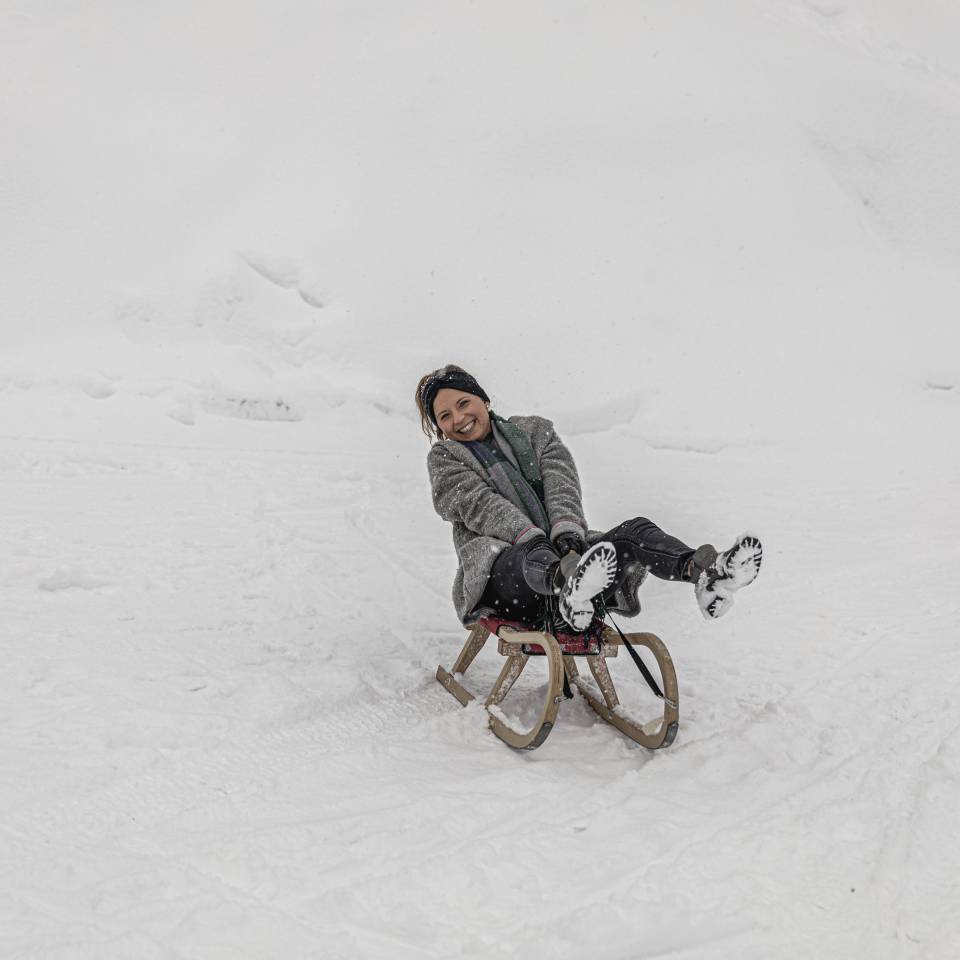 SLEDDING
Let it snow... tobogganing by day & night ... We can offer you 2 great toboggan runs! From the Lammwirt, a 3-km-long, illuminated natural toboggan run leads directly through the idyllic forest. The winding ride and some challenging passages leave nothing to be desired. A toboggan express brings you to the start every hour, so you can treat yourself to this fun more than once, even at night.
There is another toboggan run in the Ellmau Valley, namely the Loosbühelalm run. The mountain pasture can be reached on foot from the Grund parking lot - once you reach the top, you can stop for a bite to eat and then enjoy the 3.5 km long ride to the fullest. For those who like extra thrills, we recommend sledding at night with headlamps.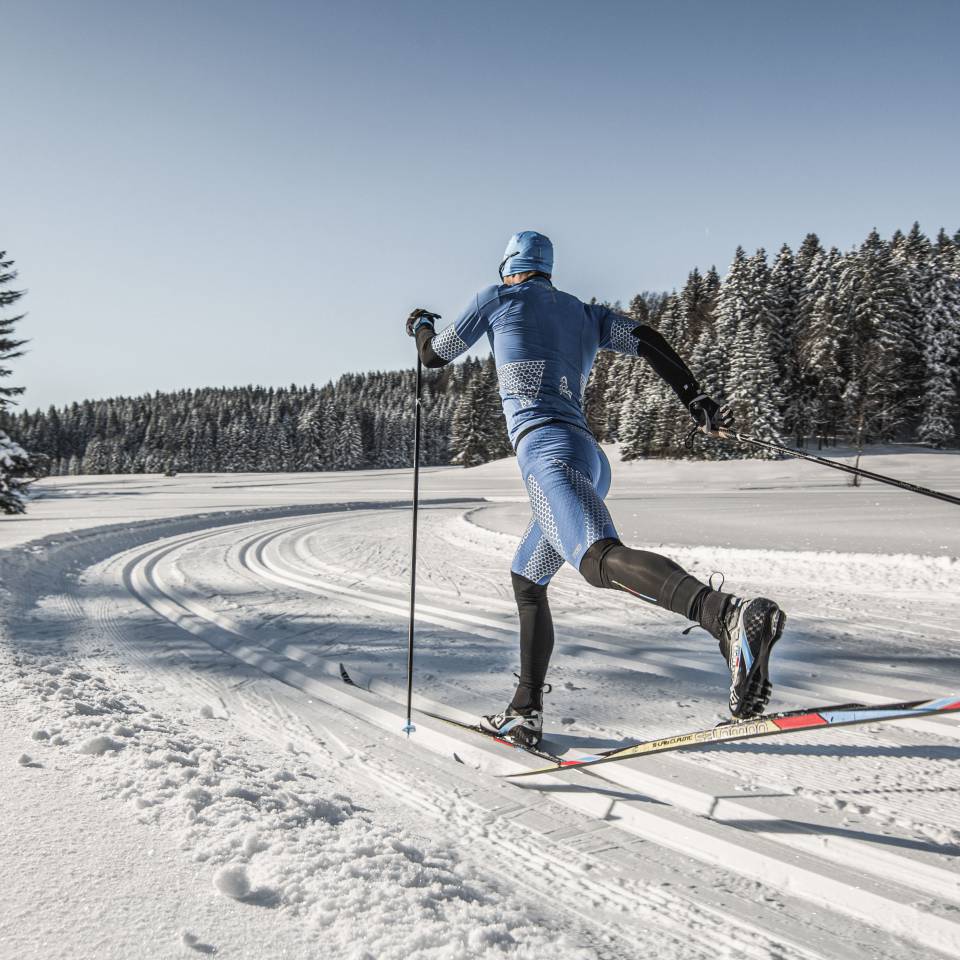 CROSS.COUNTRY
Cross-country skiing is booming! Whether classic style or skating, whether beginner or athlete - cross-country skiing is one of the most beautiful sports that winter offers us.
You can go cross-country skiing on about 25 km of groomed trails in Grossarl and in Hüttschlag.
If the snowfall is not so abundant, there is a great alternative in the Grossarl Valley, the "Reitwiese", a 2 hectare technically snow-covered meadow. So let's go...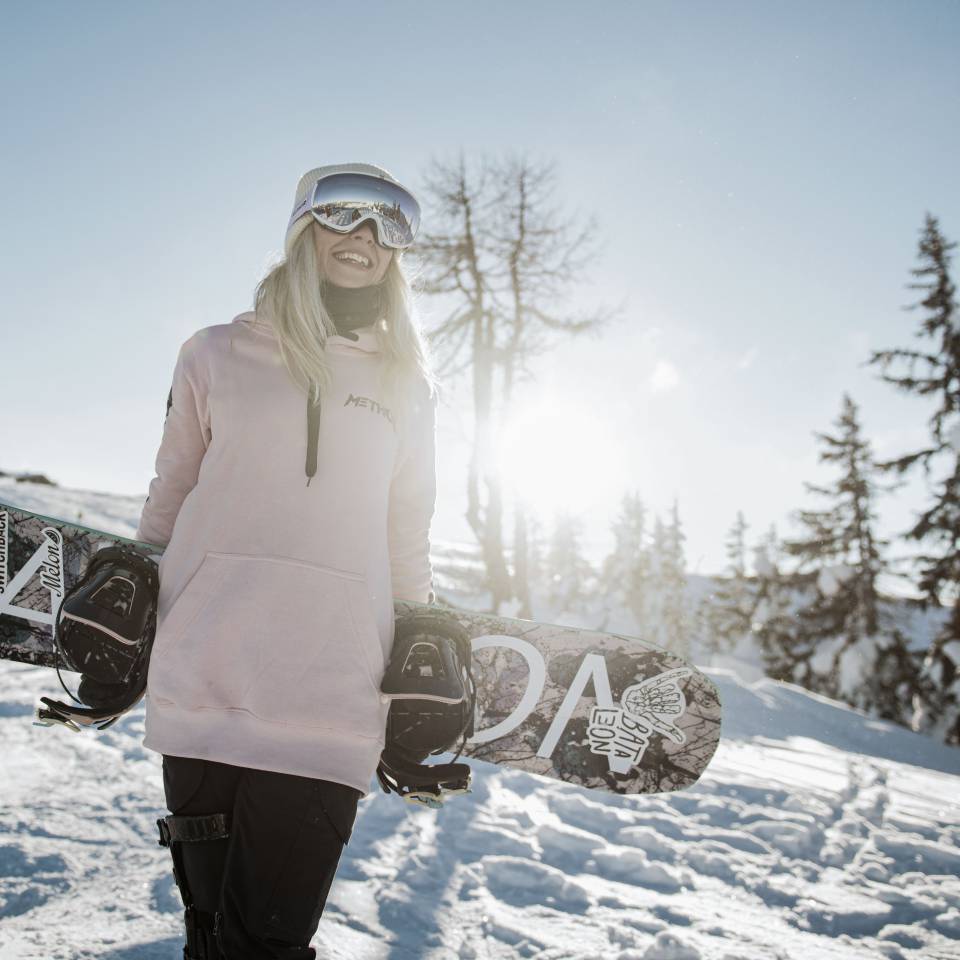 SNOW.BOARDING
The powder is falling, the mountans are calling. On the ski circuit Großarltal-Dorfgastein you can expect perfectly groomed slopes with 73 kilometers of slopes & 17 modern lifts as well as untouched deep snow slopes and wide slopes for pure powder feeling.
-This makes every snowboarder's heart leap. In the Grossarl Valley Snowpark, you can show off your tricks at obstacles like the Rookie or Pro, at the Kickers, the Butter Box, the Mushroom, and much more.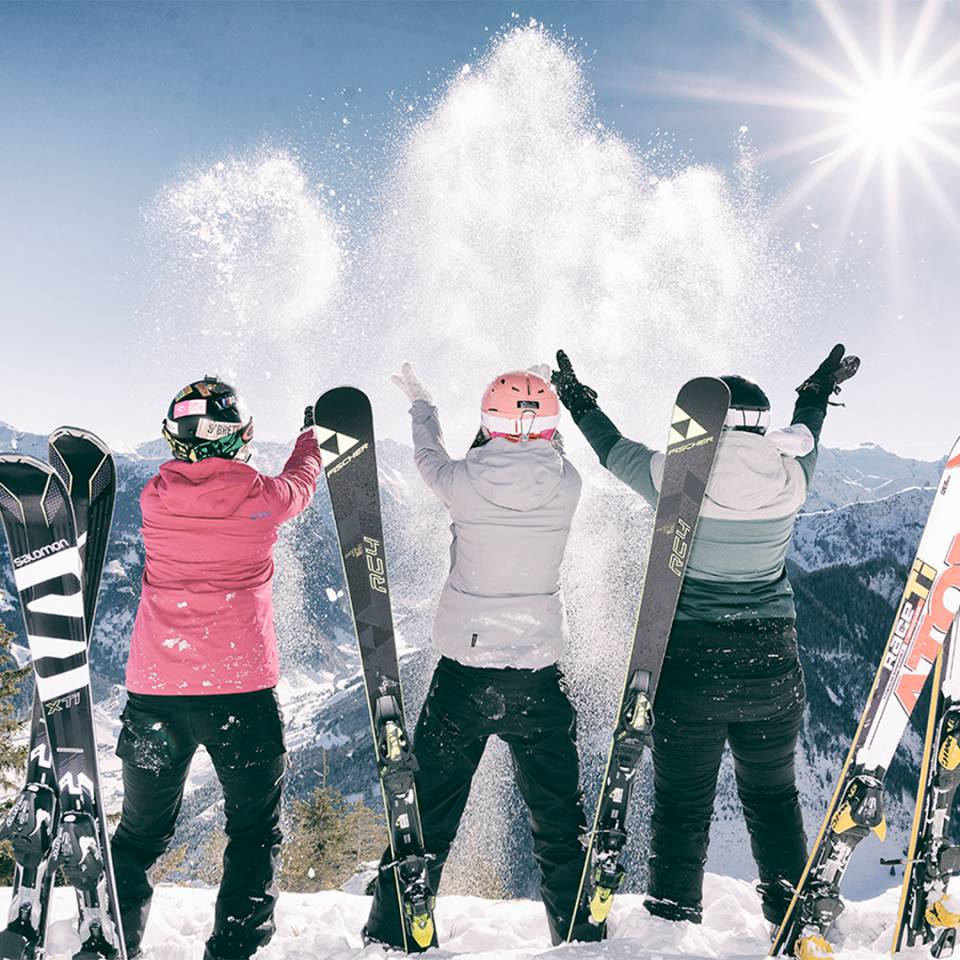 SKIING
Because skiing is the greatest ... Bright blue skies, glistening powder, perfectly groomed slopes plus 760 kilometers of slopes and 270 lifts in the Ski amadé Resort - our winter sports enthusiasts get it all here with us in Salzburger Land.
Early Birds watch out! Did you know that our valley offers a SKIKERIKI? Believe us, it's simply a dream to make your first tracks on a fresh slope and to swing wide curves. When the sun rises, you get a very special feeling of happiness, which will surely accompany you all day...