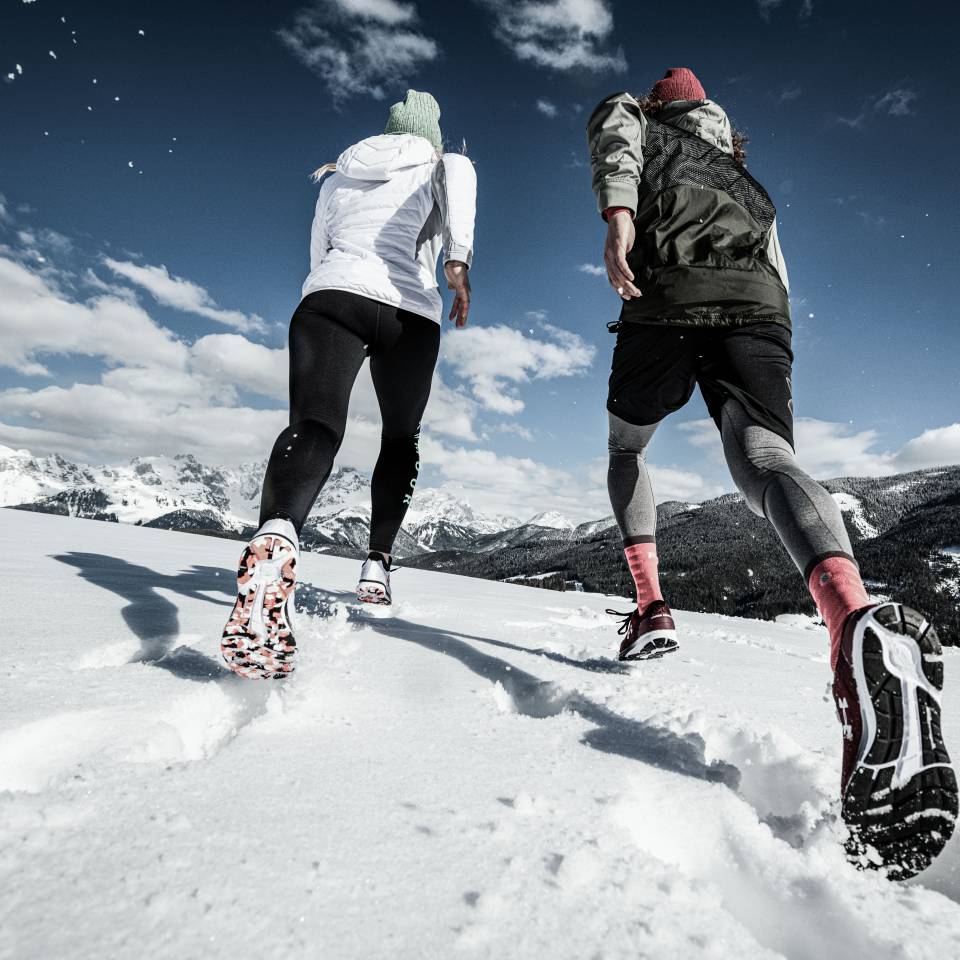 Fitness hike.Winter
During a short winter hike, a certified personal trainer will show you some great exercises that will keep you fit throughout the winter.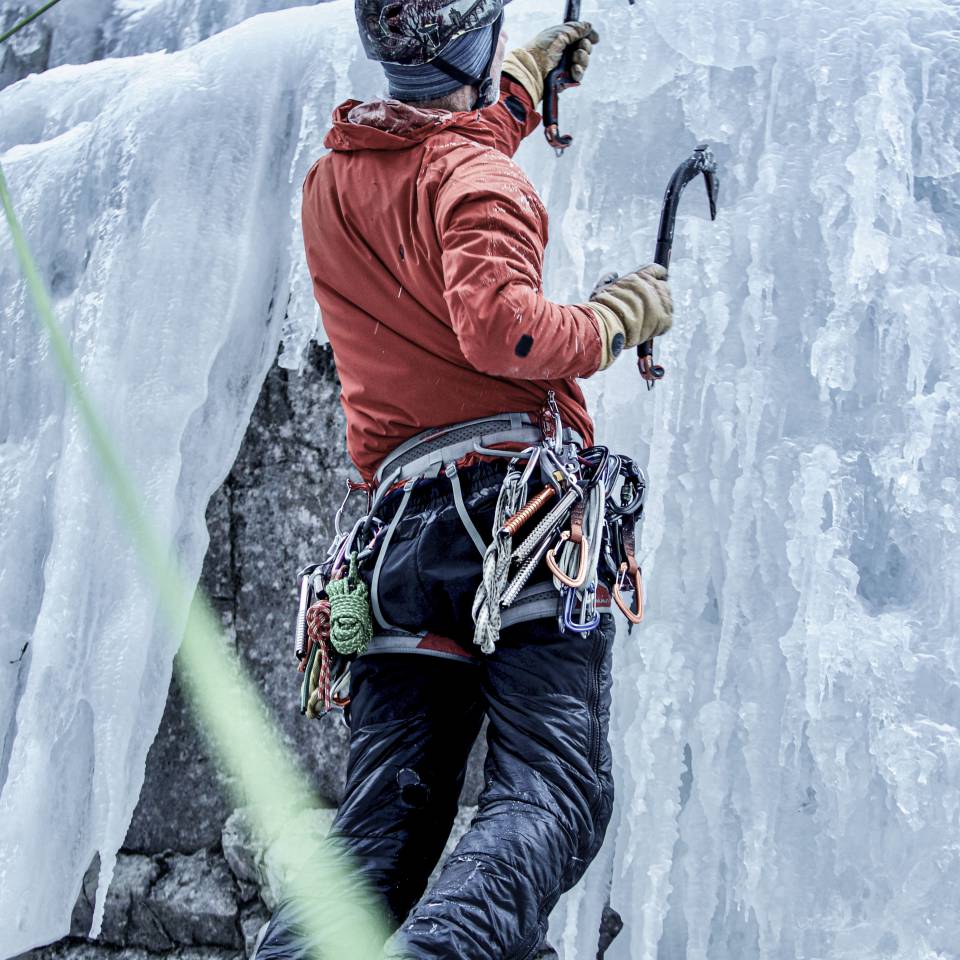 Ice climbing.Taster
Ice climbing is an intense experience of nature and a physical challenge. Under the guidance and skill of a state-certified mountain guide, you can try your hand at the icy rocks... Ice, ice baby!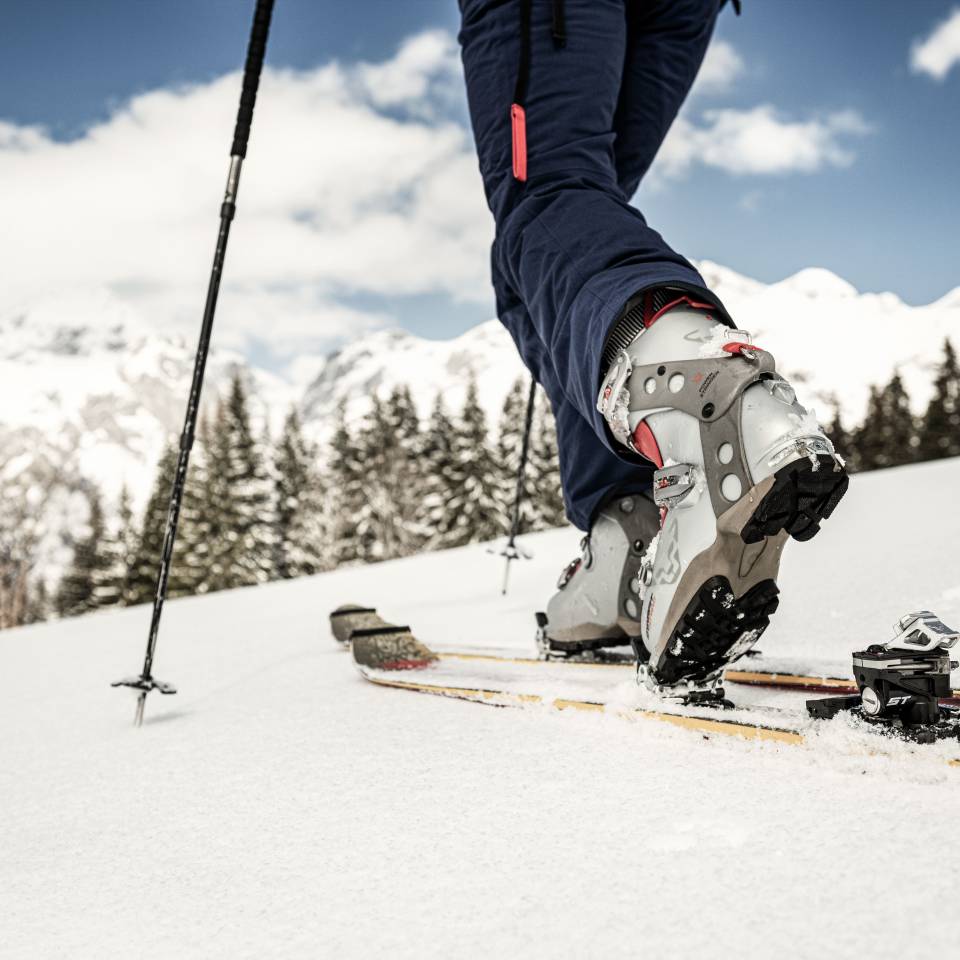 Ski touring.Taster
As part of a small ski tour in Großarl or Hüttschlag, you will get your first impressions of the world of a winter mountain lover. Techniques for ascending and descending, how to use the avalanche transceiver (LVS) and the structure of the snow cover will be explained to you here.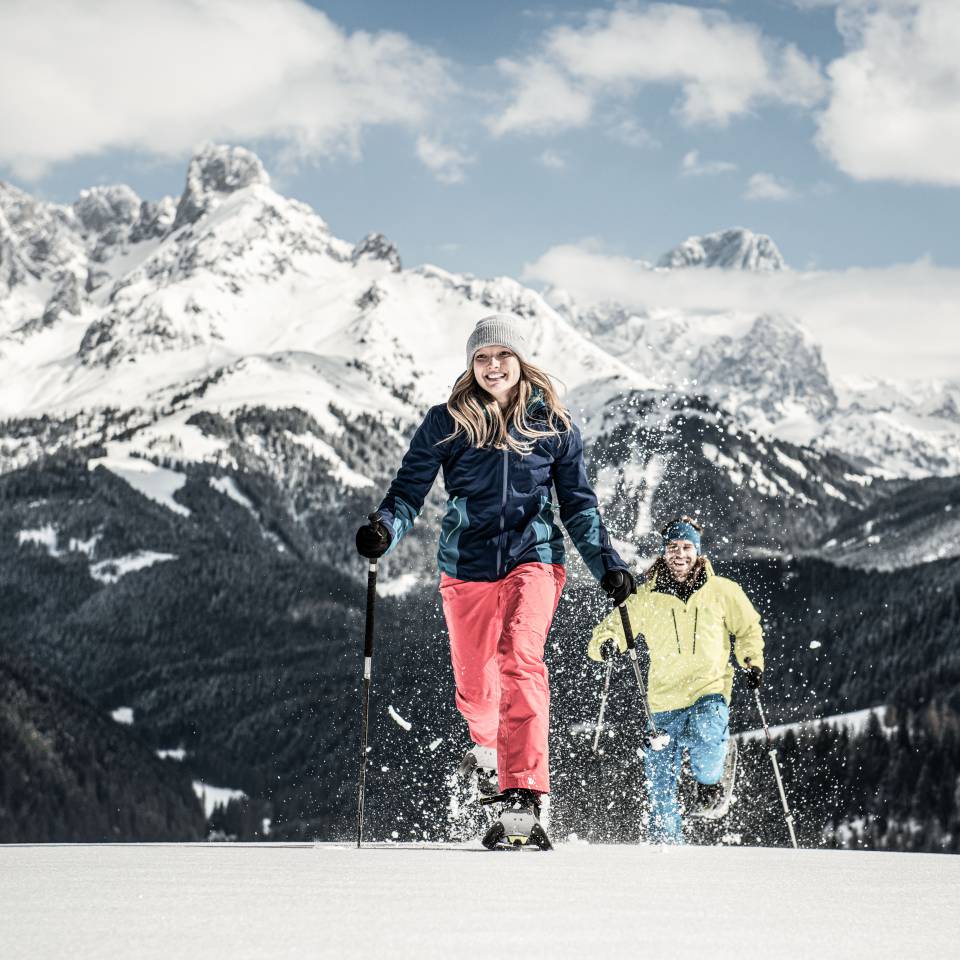 Snowshoe hiking.Taster
This snowshoe hike gives you key insights into the walking technique, how to use the avalanche transceiver (LVS) and the structure of the snow cover. So be excited.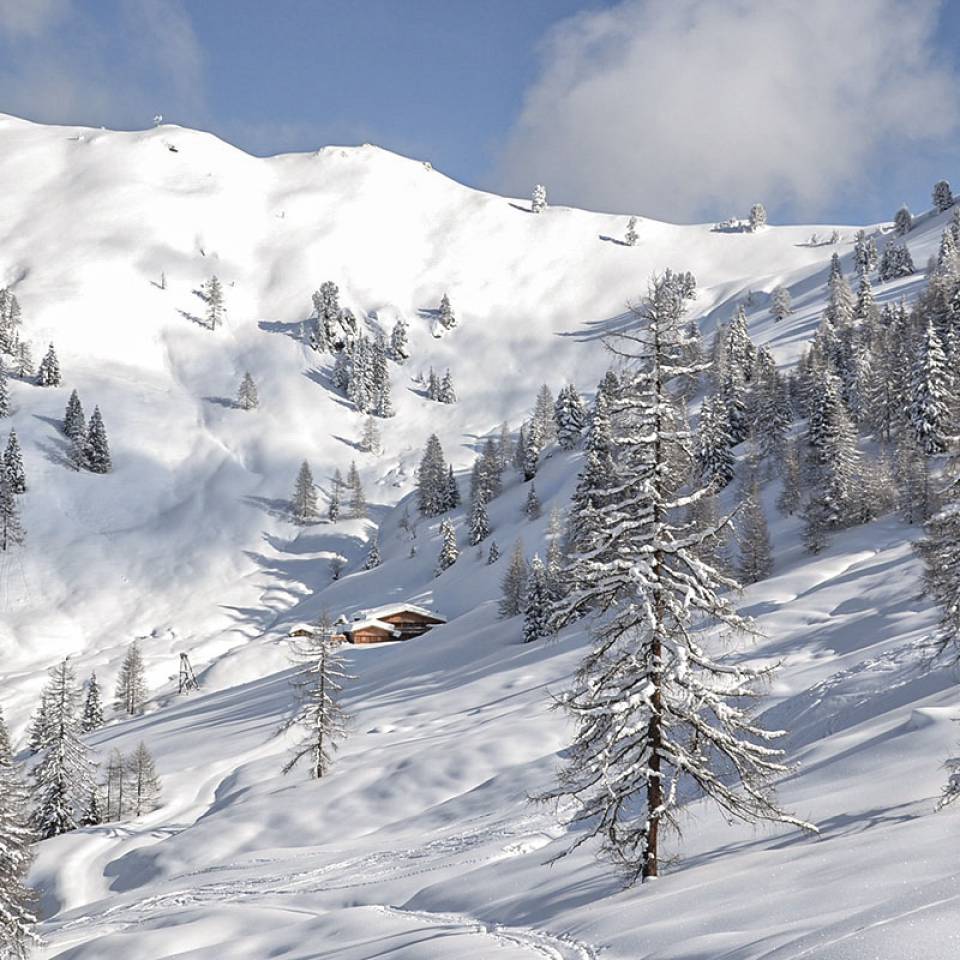 Snowshoe hiking.Ellmautal
Experience a wonderful, guided snowshoe hike through enchanting winter forests and glittering slopes to the Loosbühelalm. There you can warm up again with a bit to eat.
Snowshoe hike.Hirschgrubenalm. 1,567 m
Crunching snow under the robust snowshoes, the sun shining from the sky, your breath forms small clouds and the impressive mountain world is quietly saying "hello". Experience an enchanting snowshoe hike in Hüttschlag.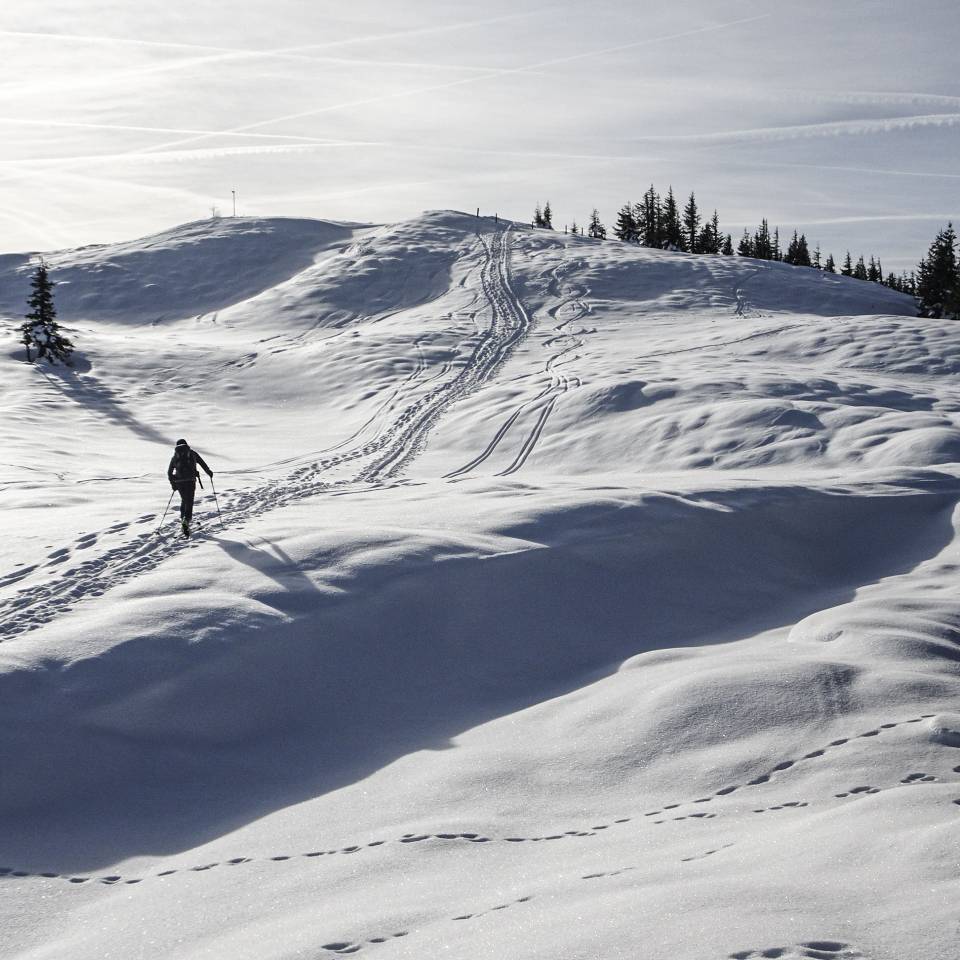 Ski tour.Kieserl. 1,953 m / Fulseck.2,033 m
This easy ski tour first leads along the edge of the piste, then through the forest and on across mountain meadows, past the Arltörl and Kieserl to the Fulseck. On this tour you have the opportunity to ski down the slopes into the valley.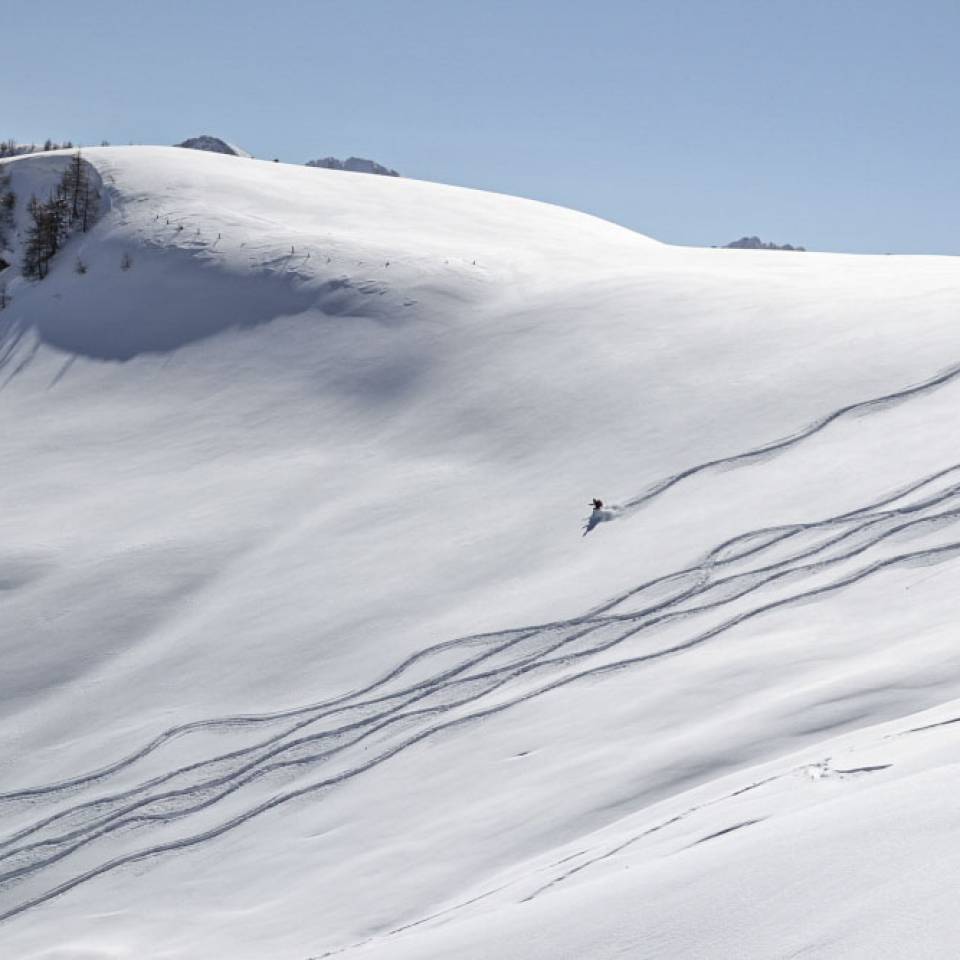 Ski tour.Penkkopf. 2,011 m
Hike up, ski down – be completely independent and fall in love with nature. A wonderfully scenic guided ski tour in the Großarl Valley – from Breitenebenalm-Schranken to the Großwildalm, it then goes over beautiful slopes to the summit.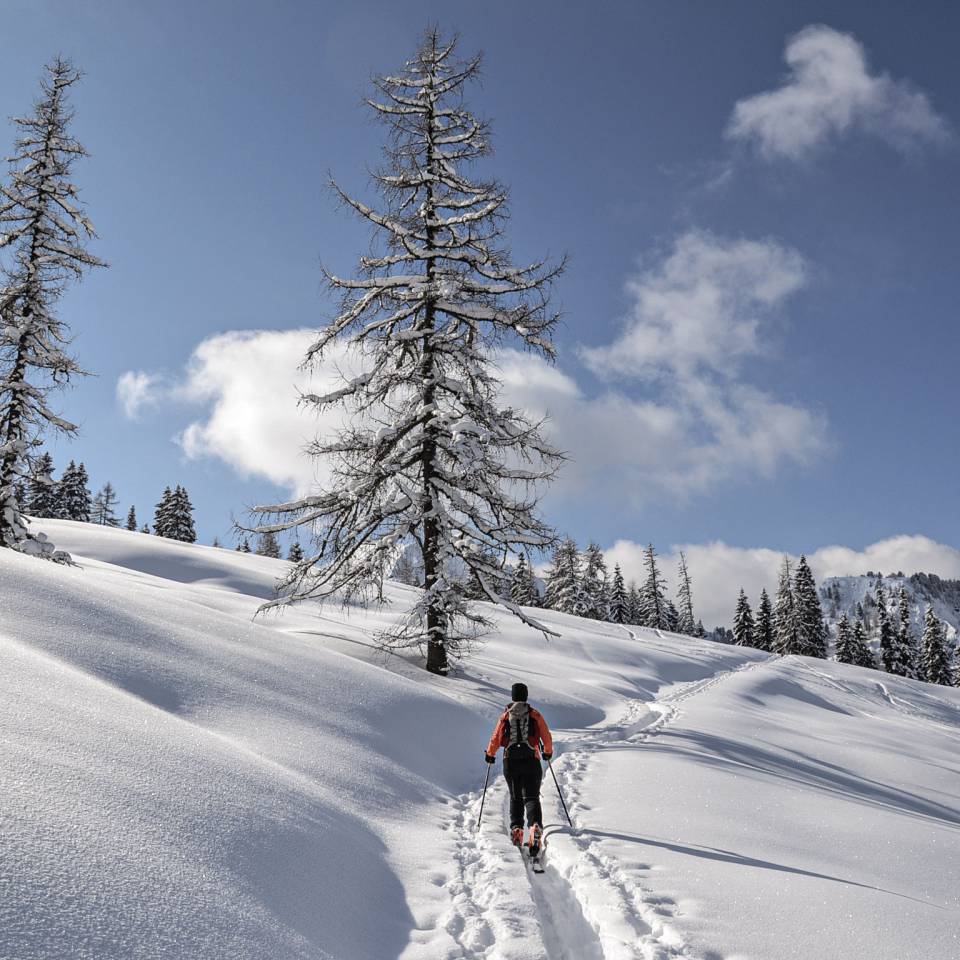 Ski tour.Loosbühel. 2,043 m
A great ski tour for beginners and more advanced skiers who like to stop off. You start from the "Grund" car park, over a short stretch of snow-covered alpine path, toward the forest and on over wonderful white slopes to the summit. (With a subsequent stop at the Loosbühelalm).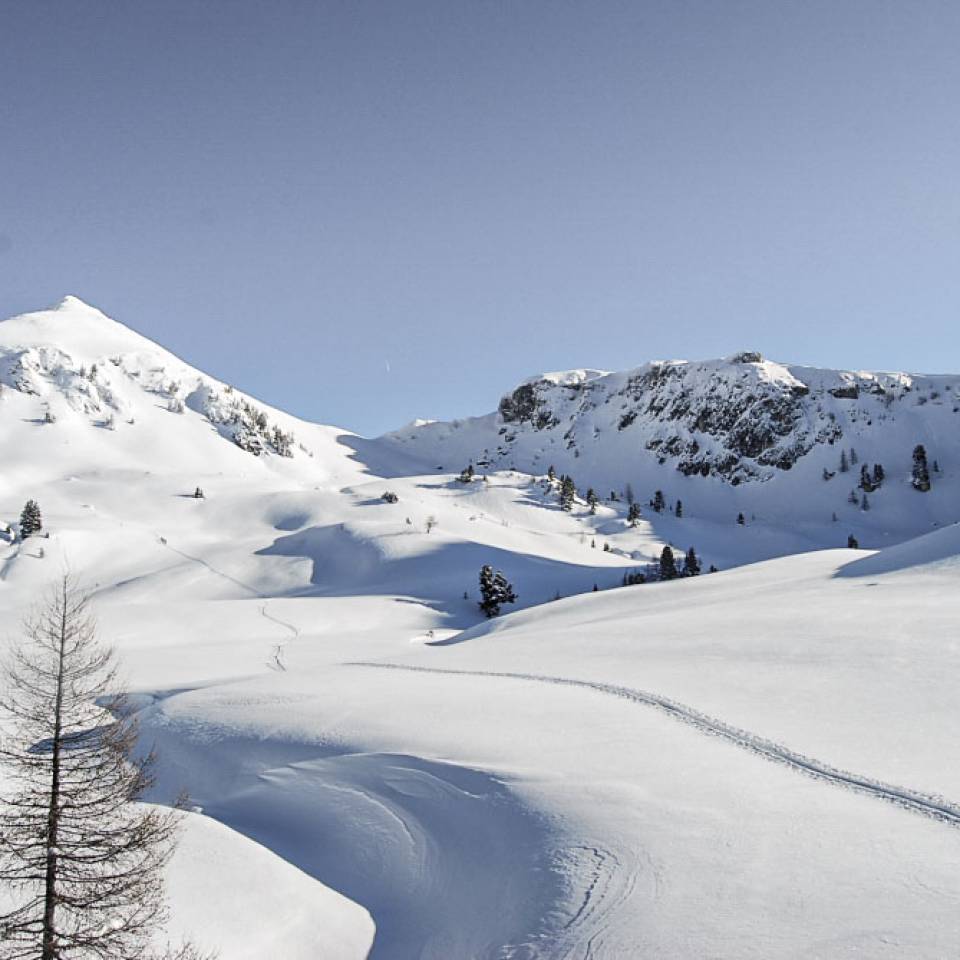 Ski tour.Filzmooshörndl.2,189 m
Master metre after metre of altitude with your own muscle power and conquer the summit with touring skis and sticks. You can definitely experience this feeling of freedom on this wonderfully guided ski tour. So let yourself be surprised...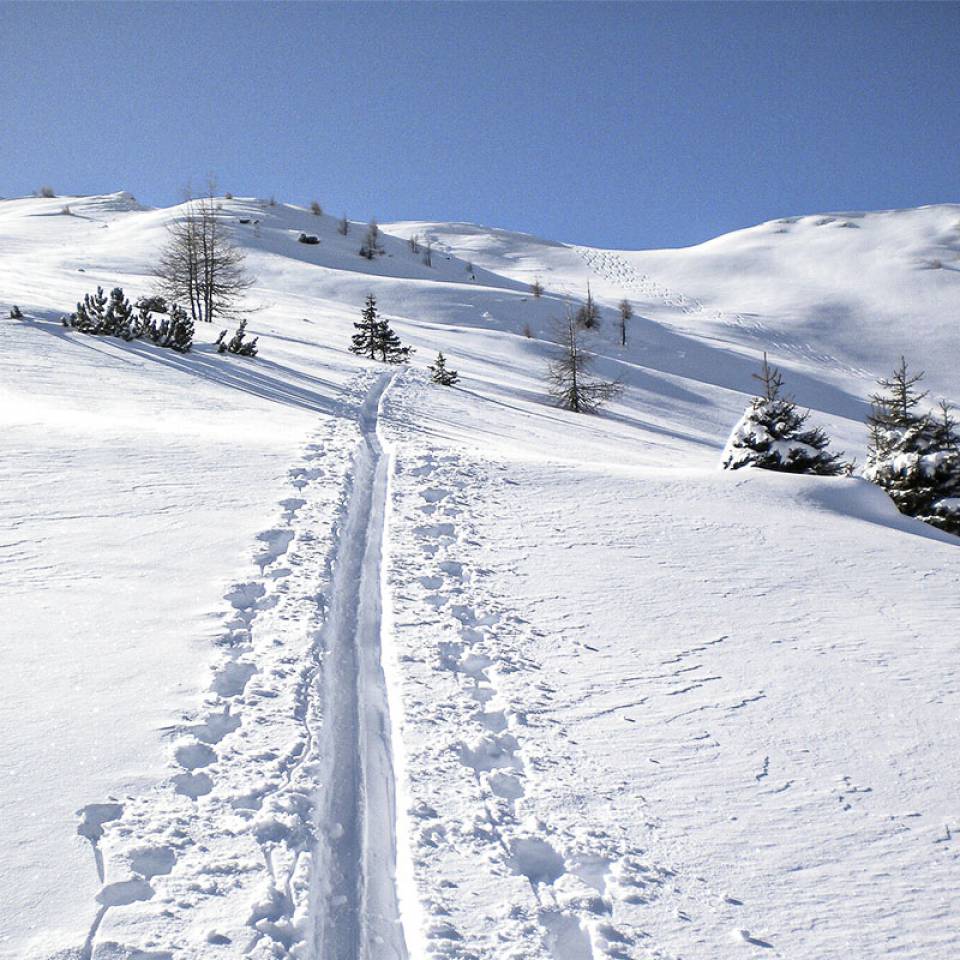 Ski tour.Karkogel. 2,087 m
Attention – what a view! This ski tour for advanced skiers rewards your efforts with a great mountain panorama of the Hohe Tauern and will definitely be remembered as a fantastic ski tour.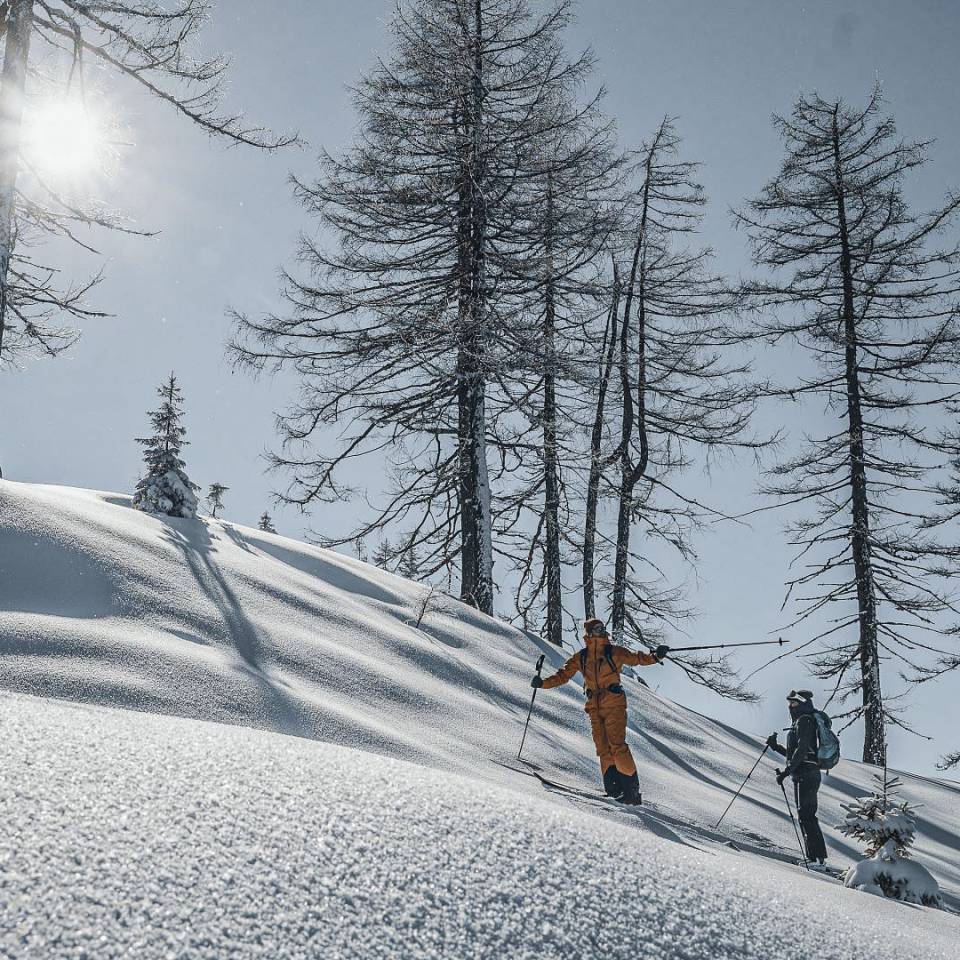 Ski tour.Kreuzeck. 2,204 m
Beautiful guided ski tour that gives you impressive winter vibes. This tour starts at the Hallmoosalm car park, continues to the Karteisalm, up to the alpine pasture area, ascending to the summit. Be impressed by our winter wonderland.
Fitness hike.Summer
During a short hike, a certified personal trainer will show you some great exercises that will keep you fit throughout the summer.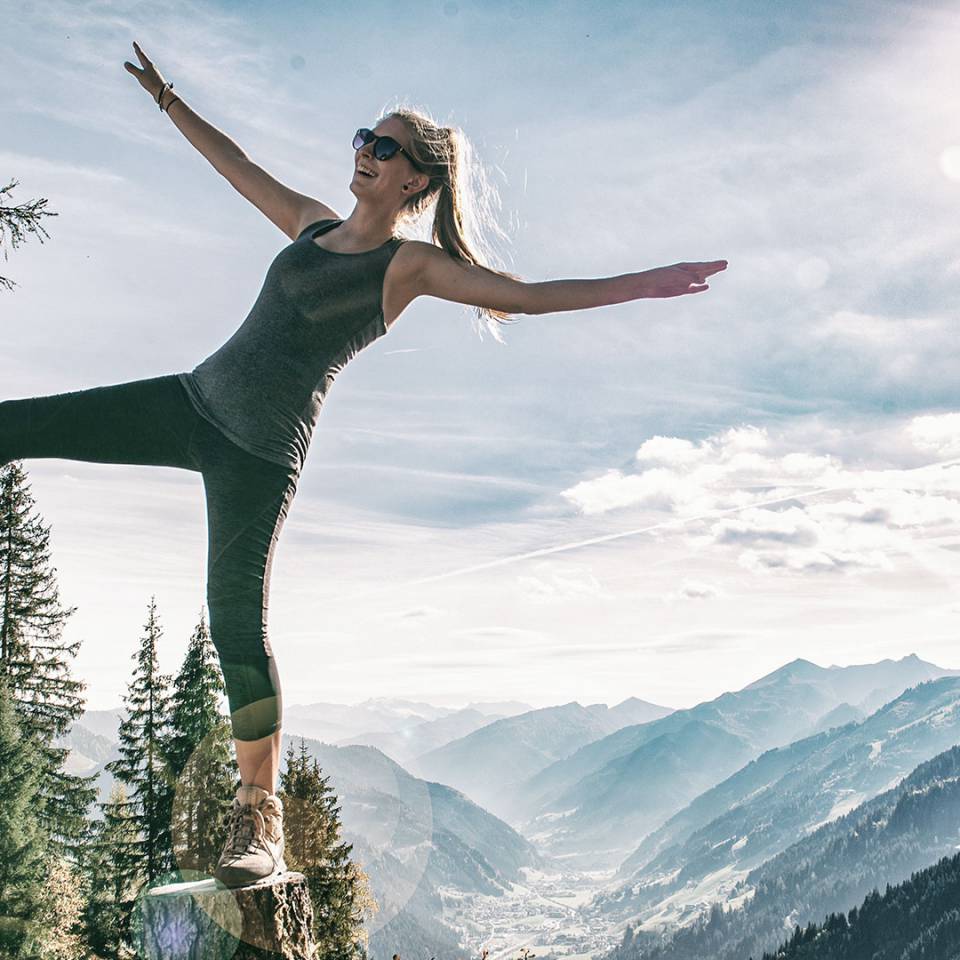 Slow it down day.Mountains
Fall in LOVE with the summer... Enjoy moments of pure relaxation and closeness to nature. During a hike, you will be consciously brought closer to the beauty of nature and given tips on health and nutrition.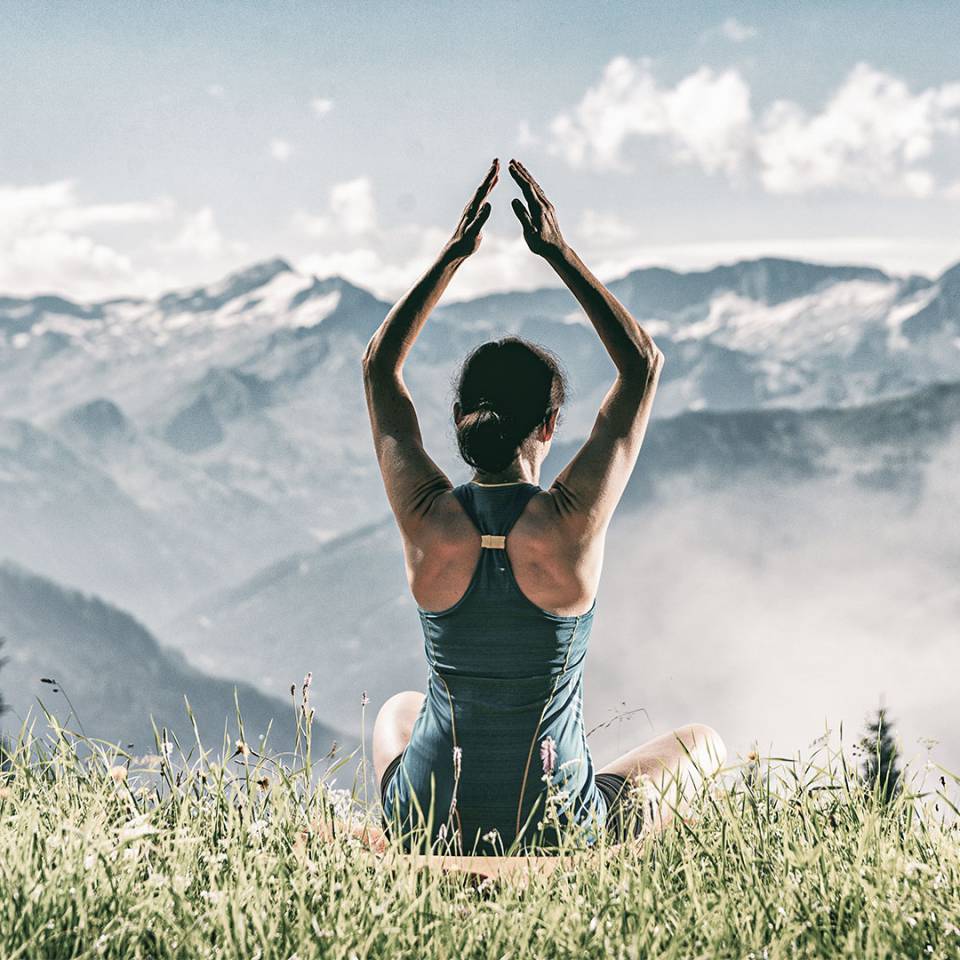 Yoga.Hike
Connects body, mind and soul with a feeling of unlimited freedom! On this hike, the power of nature is optimally combined with skilful yoga exercises by an experienced yoga instructor...
Keep calm and do yoga!
Alpine flowers.Hike
Flower power central... Immerse yourself in our native flora. During a leisurely hike, you will be shown and explained the treasures of nature.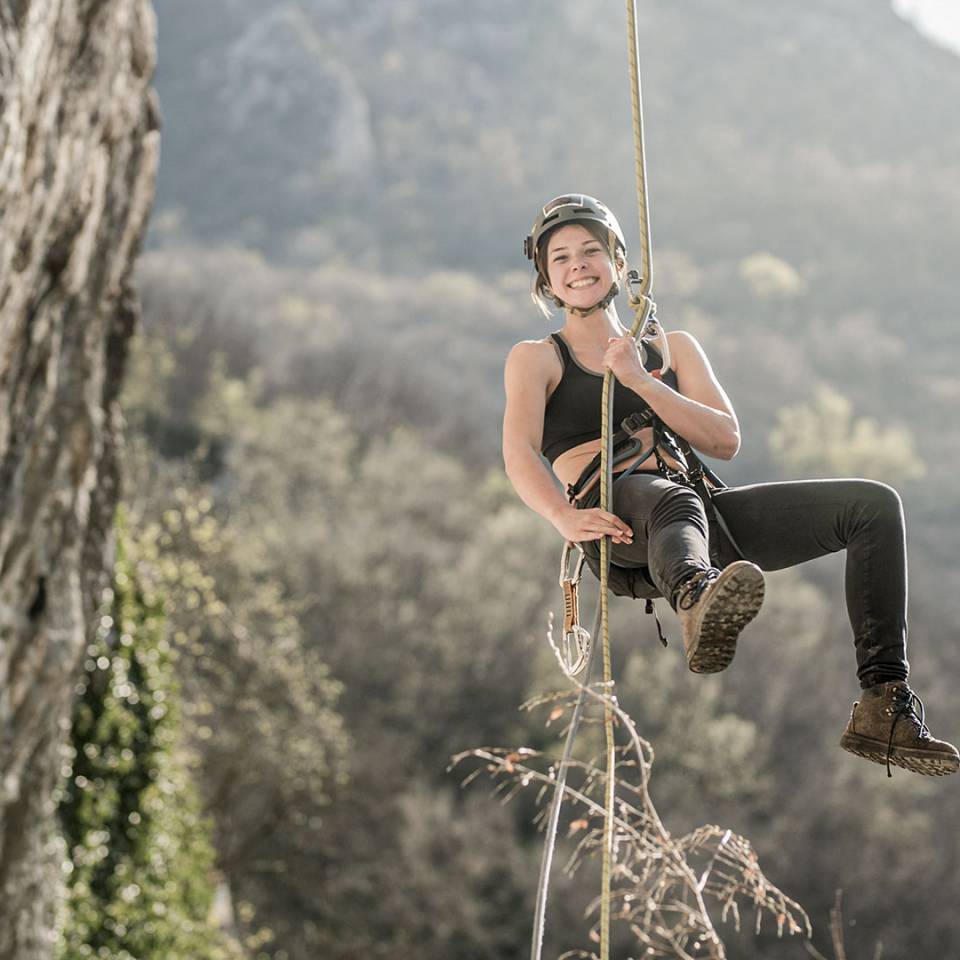 Via ferrata.Taster
With excellent safety provision, you have the opportunity to dive into the realm of climbers. State-certified mountain guides will give you an introduction and climb the Gletschergoaß via ferrata (Hüttschlager-Wand) with you.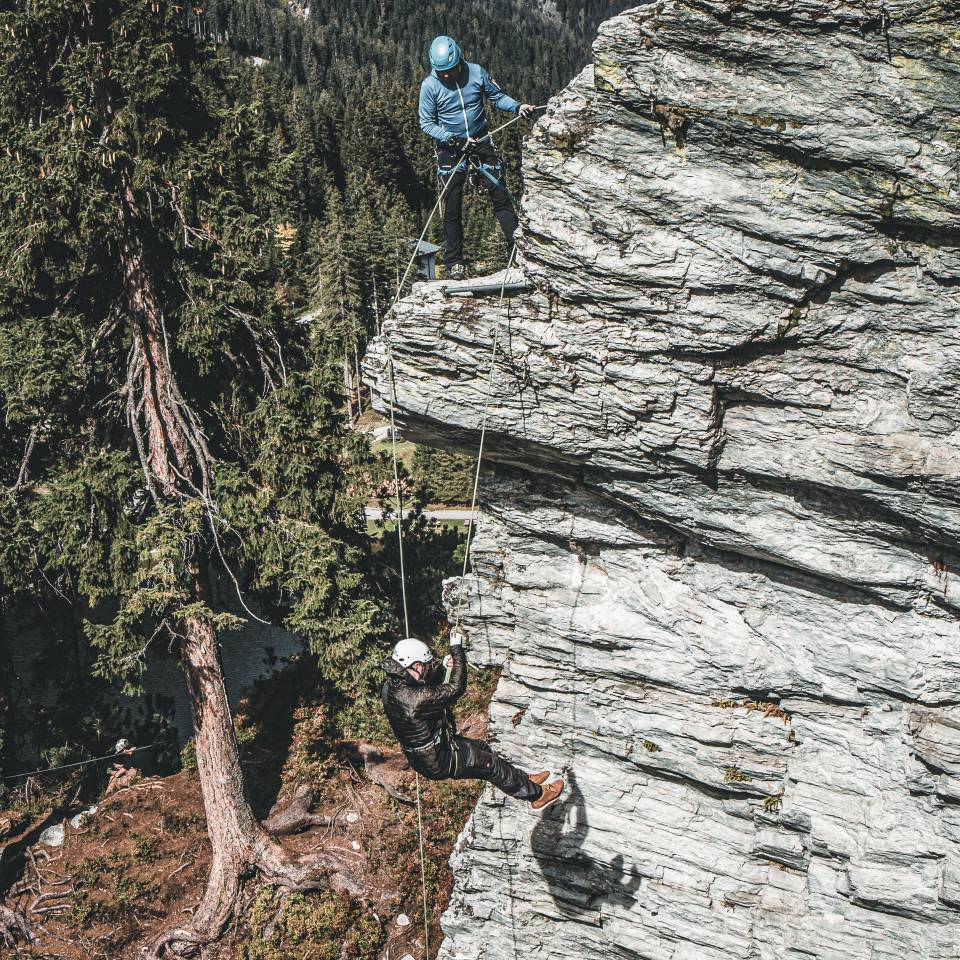 Rock climbing.Taster
Climbing – becoming one with the rock. You can get to know this alpine activity with a state-certified mountain guide. So who is up to this challenge?
Paraglider.Tandem flight
Fly baby fly... You can easily experience this wonderful feeling with us! Depending on the weather and wind situation, the starting point for your flight will be chosen on the Kreuzkogel or Fulseck. It is best to book this experience when you reserve your room. 
*You still need to actively participate in a tandem flight!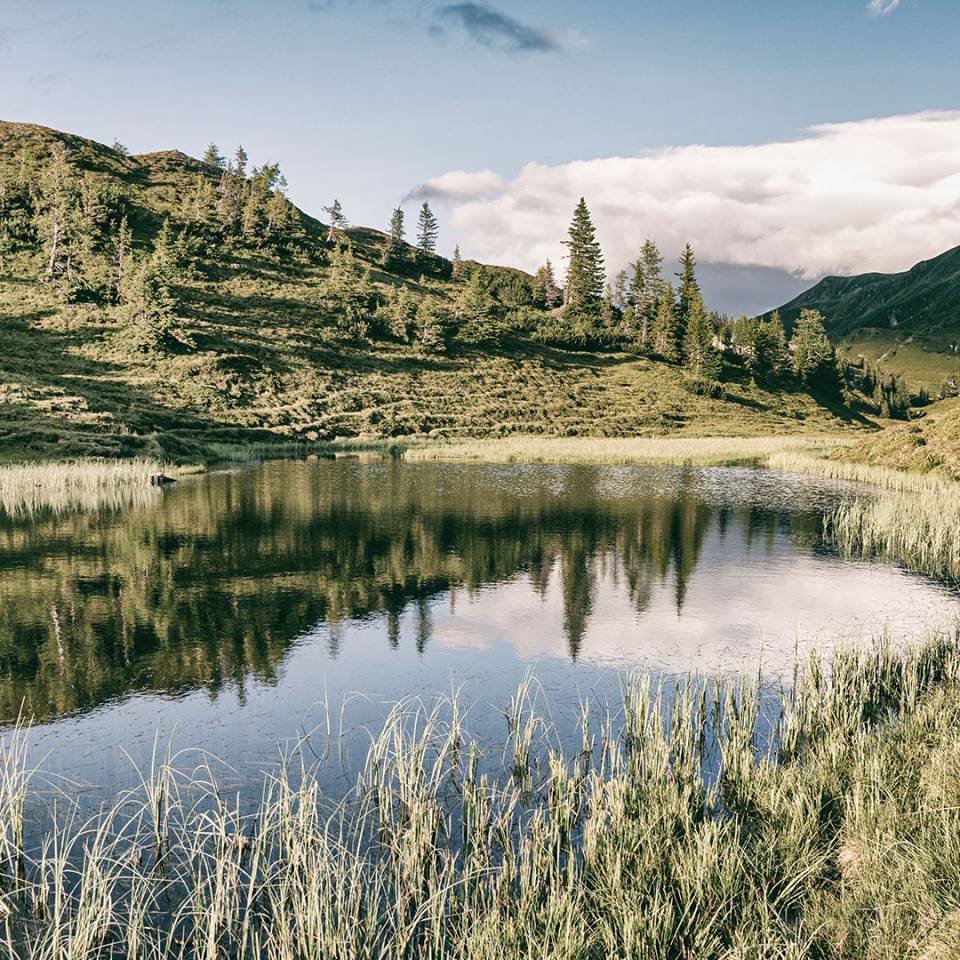 High-altitude hike.Trögseen/Ellmautal
Our mountain hike takes you with a hiking guide to one of the most beautiful scenic spots that the Großarltal has to offer. 
*Duration approx. 7–8 hours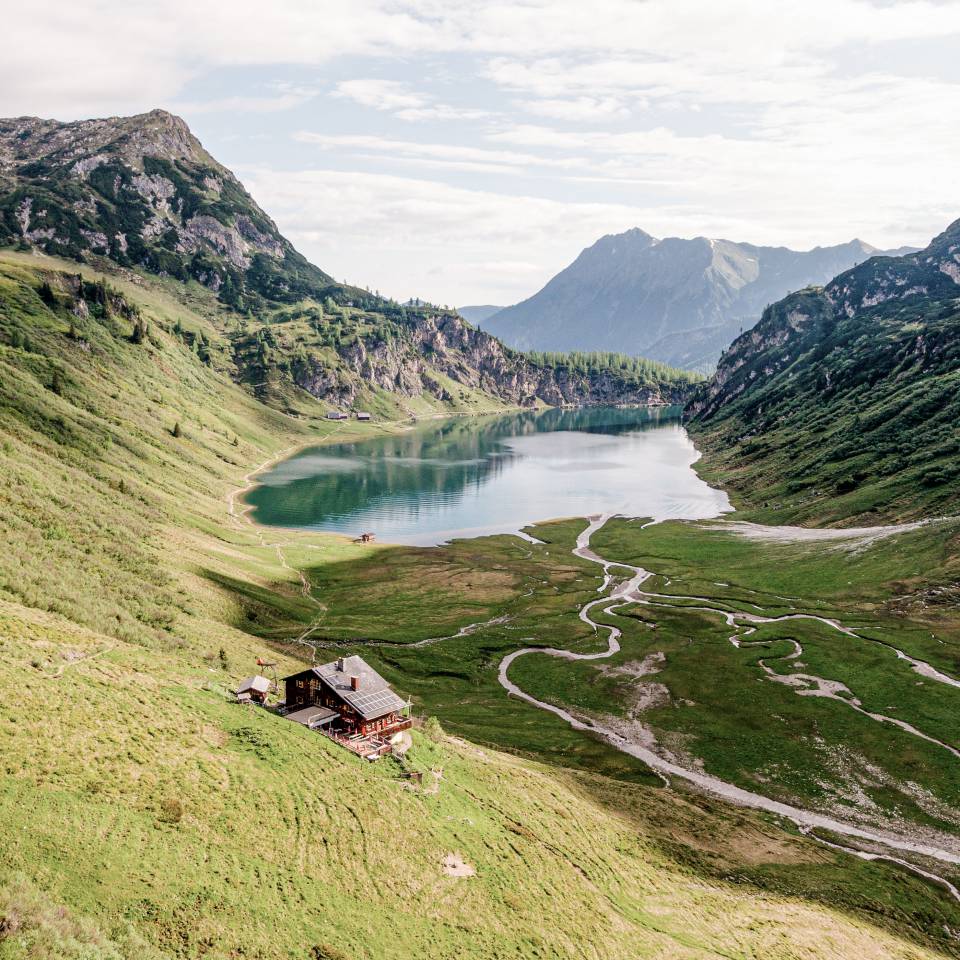 High-altitude hike. View of Tappenkarsee
Collect moments not things... You will definitely remember this hike with a view of Salzburg's largest mountain lake. Come and see for yourself. 
*Duration approx. 8–9 hours / guided hike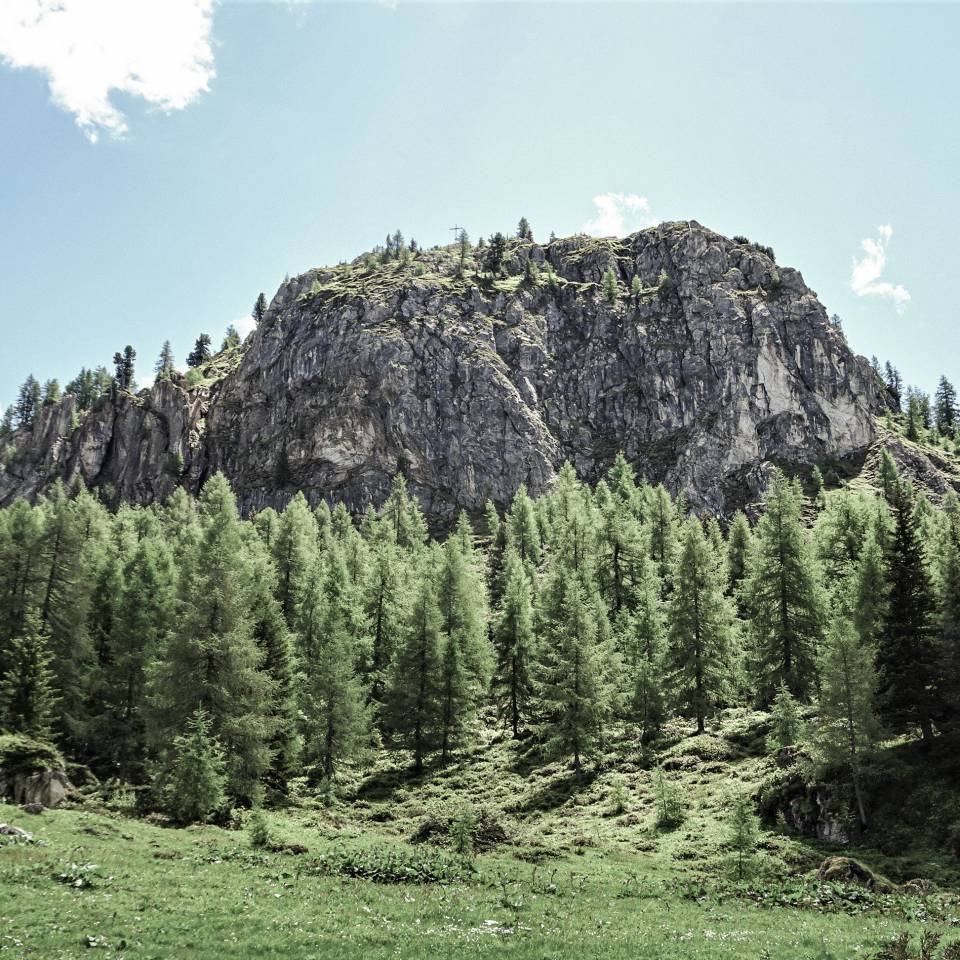 Saukarkopf.2,048m with via ferrata
This summit view is truly breathtaking! The guided mountain tour to the Saukar in connection with the "Bella Cascinaia" via ferrata is definitely one of the mountaineering highlights in the Großarltal. 
*Duration approx. 5–6 hours / guided hike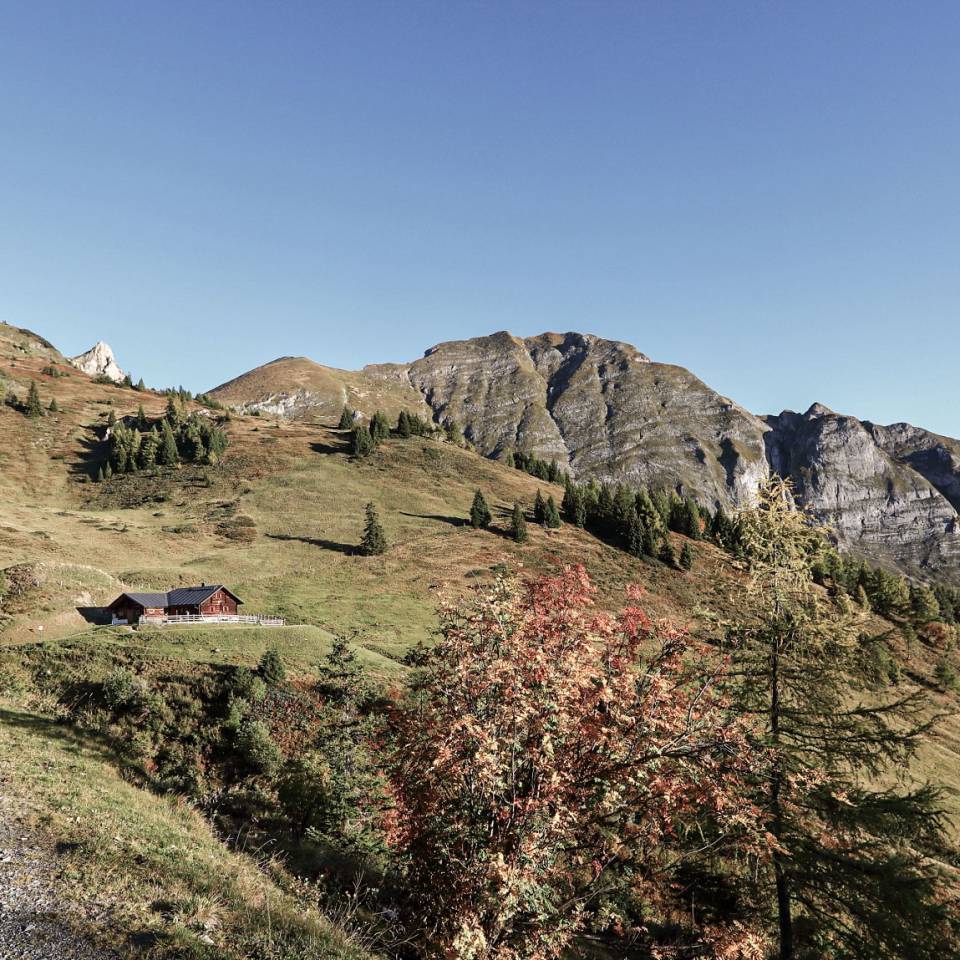 Hellwand.2,287m
Those who are sure-footed and have a head for heights will be rewarded with a fantastic view and the perfect holiday photo on this guided mountain tour. 
*Duration approx. 6–7 hours / guided hike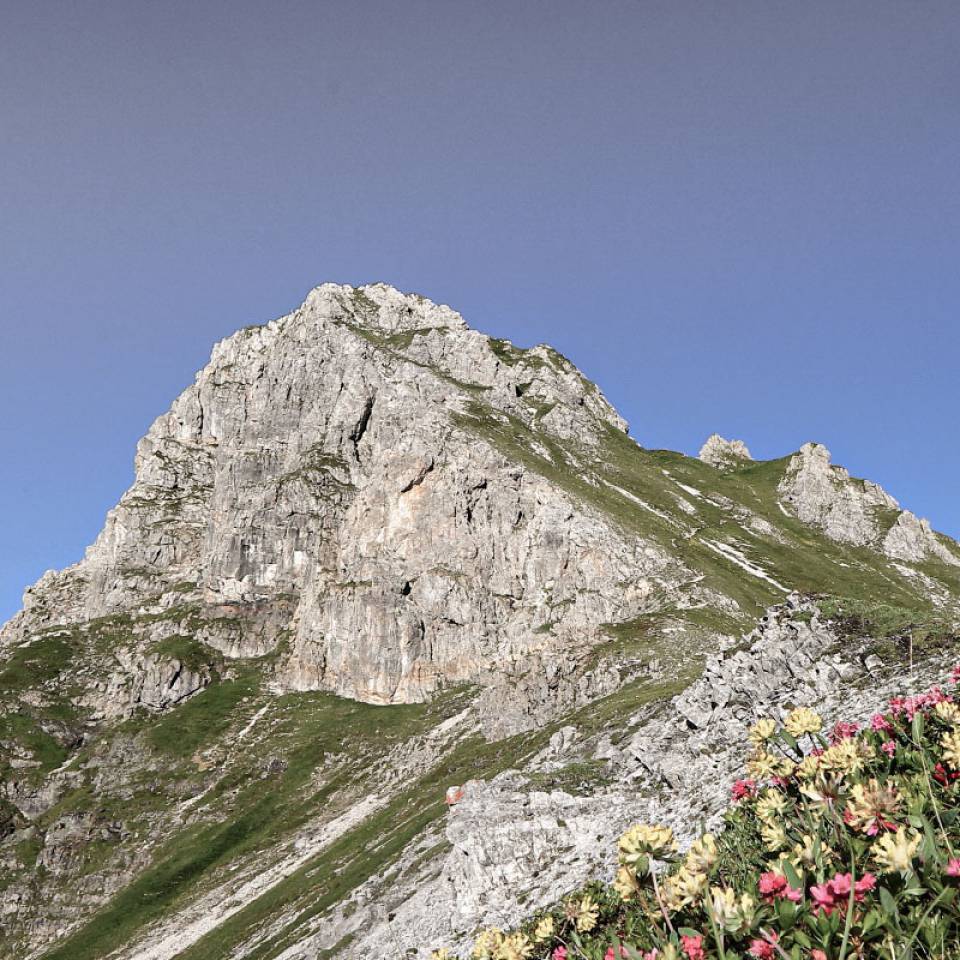 Draugstein.2,358m
A great mountain experience that makes every hiker's heart leap. We recommend this summit for everyone who is sure-footed and has a head for heights!
*Duration approx. 7–8 hours / guided hike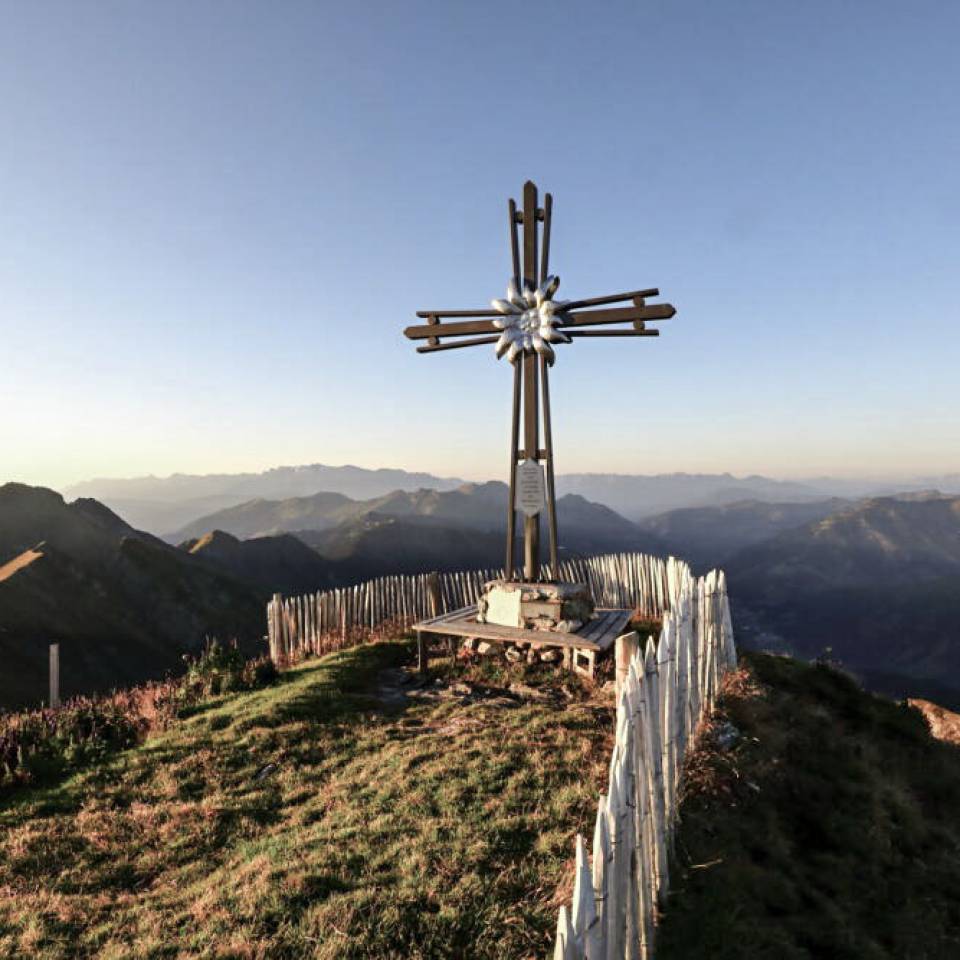 Frauenkogel.2,424 m
The striking pyramid of the Frauenkogel is already clearly visible from the town centre and motivates you to climb the mountain. This mountain tour is particularly worthwhile in combination with the slightly higher Gamskarkogel (2,467 m).
*Duration approx. 9–10 hours / guided hike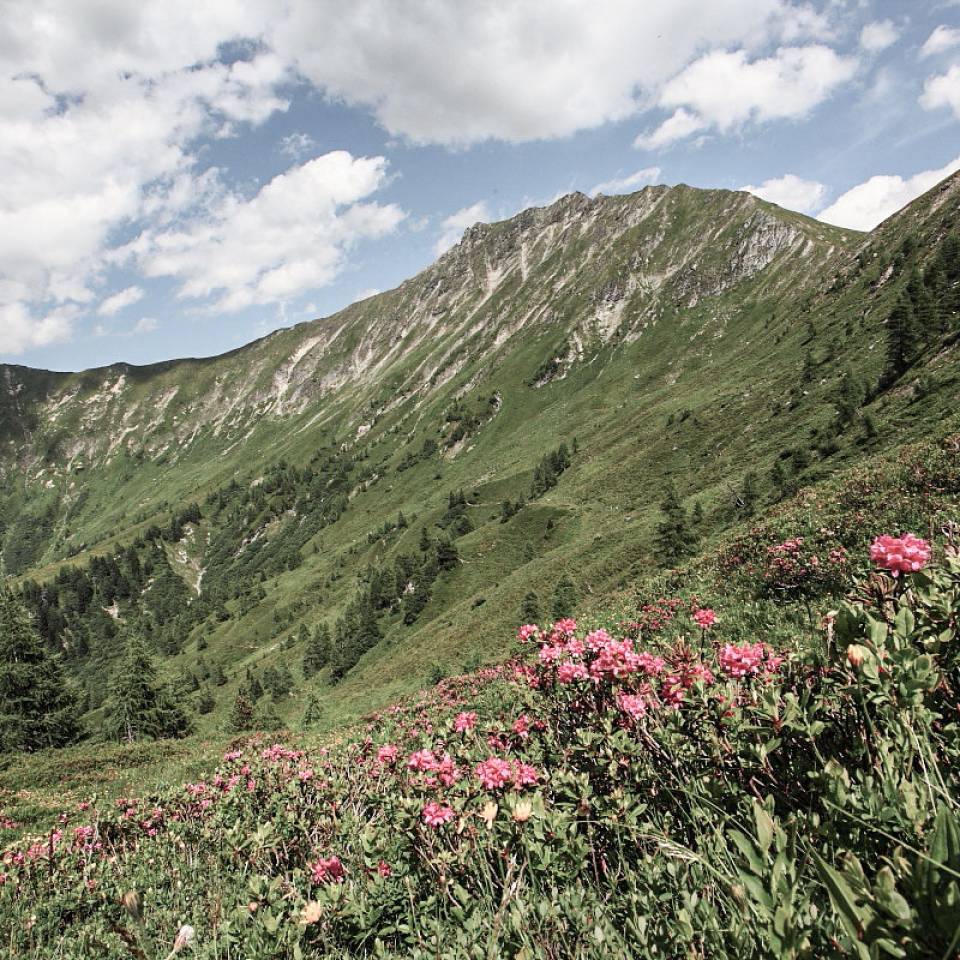 Glingspitze.2,433 m
Feel the buzz of reaching the top... A varied and beautiful path leads you to the Glingspitze. Arriving at the summit, a breathtaking view of the green-blue Tappenkarsee and the magnificent Großarl Valley awaits you.
*Duration approx. 9–10 hours / guided hike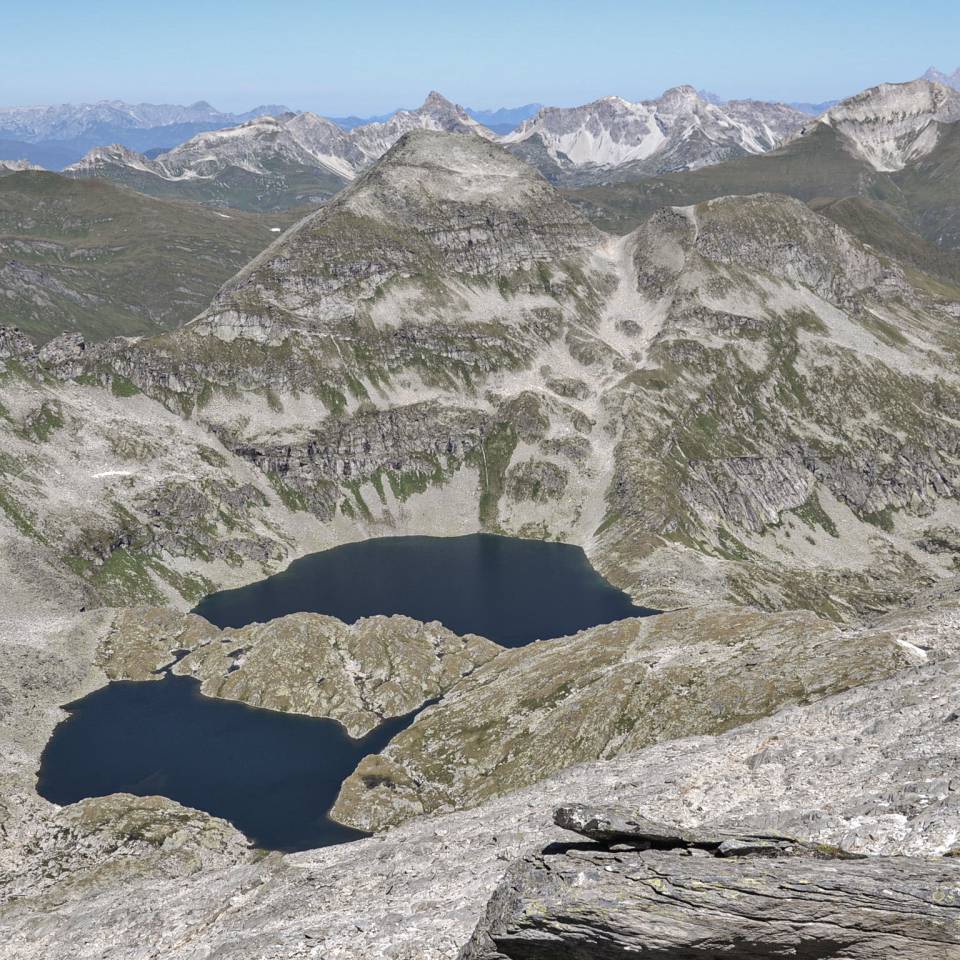 Weinschnabel.2,750 m
The "Weinschnabel-Runde" will be a special kind of challenge. The untouched nature of the Hohe Tauern National Park, crystal-clear mountain lakes and indescribable views of the Hochalmspitze, Ankogel and Hafner groups will reward you for this challenging hike. 
*Duration approx. 12–13 hours / guided hike
Keeskogel.2,884 m
The absolute No. 1 mountain tour and one of the most beautiful peaks in our valley. A very demanding high-altitude tour with glacier and short rock climbing awaits you. Your reward: A mountain experience that is hard to beat.

*Duration approx. 12–13 hours / guided hike