The KOST BAR in Grossarl   
Young. Fresh. Delightful.


Life always tastes good in our KOST BAR !
Everything you love to eat is available at the KOST BAR. The restaurant with terrace and bar directly in Grossarl.
Juicy steaks, homemade burgers, and oven-fresh pizzas, deliciously filled wraps, crisp salads, and other delicacies – we also offer vegetarian dishes and newly interpreted classics.
Our kitchen team brings fresh, bold, and delicious dishes to your plate or in your bowl in no time. Our chefs use everything the season has to offer in the way of tasty ingredients for our sumptuous meals.
You will find the authentic taste of Pongau here with us in the KOST BAR.
Opening hours
Restaurant & Bar  KOST BAR



KITCHEN   daily continuously delicious & fresh food from 12:00 - 9:00 pm 
   
BAR   Cool drinks and good vibes / Our bar is open daily for you
from 12:00pm - 12:00am


CLOSED ON TUESDAYS 
Just drop by on thte spur of the moment! You can also call +43 6414 8790 or +43 6414 251 to take advantage of our TAKEAWAY service.
Delicious also to take away!
Restaurant & Arbor
Come and visit us! Eat well. And toast to mountain life.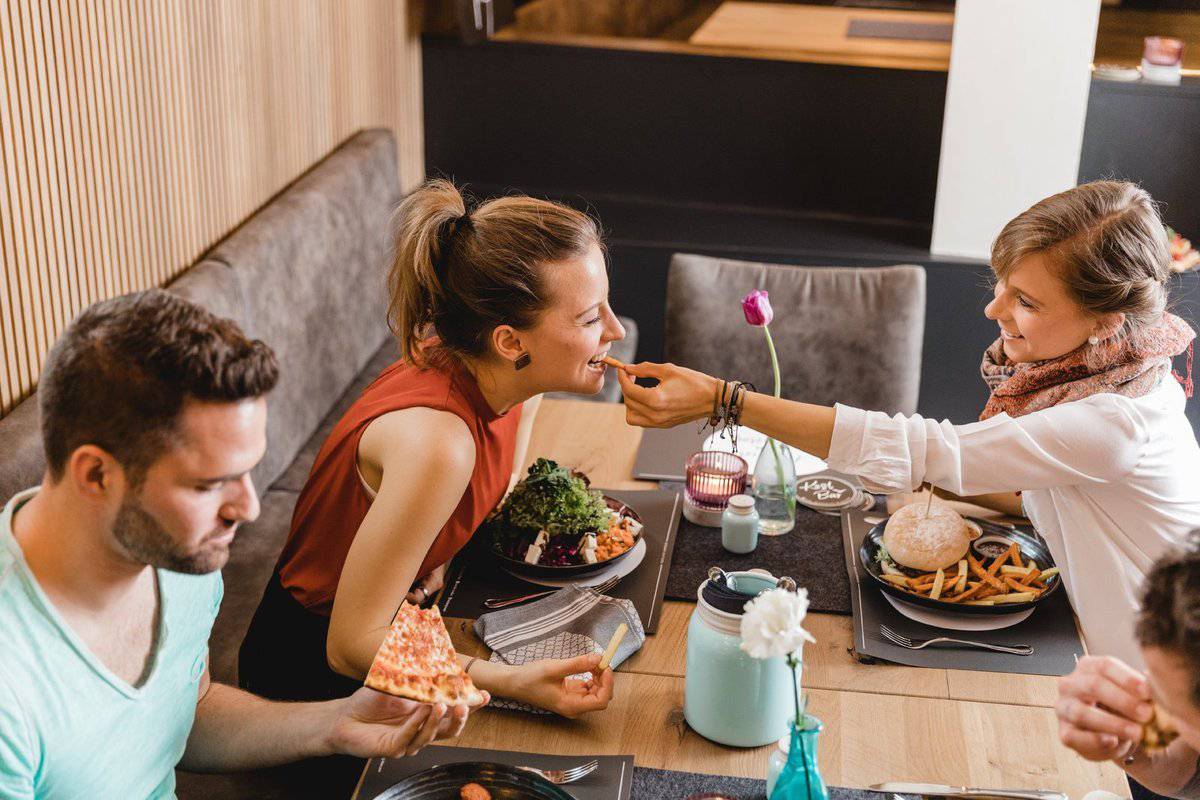 Young - delightful cuisine
Best ingredients - like crunchy salads for our bowls and the beef patties of our burgers, which are homemade by our local butcher.
Seasonal, unpretentious, and authentic - always something new - also vegan & vegetarian dishes ...
Good & different in the mountain village of Grossarl - with various bowls, crispy salads, and chicken or wholefoods, as well as our super delicious burgers with crispy fries ...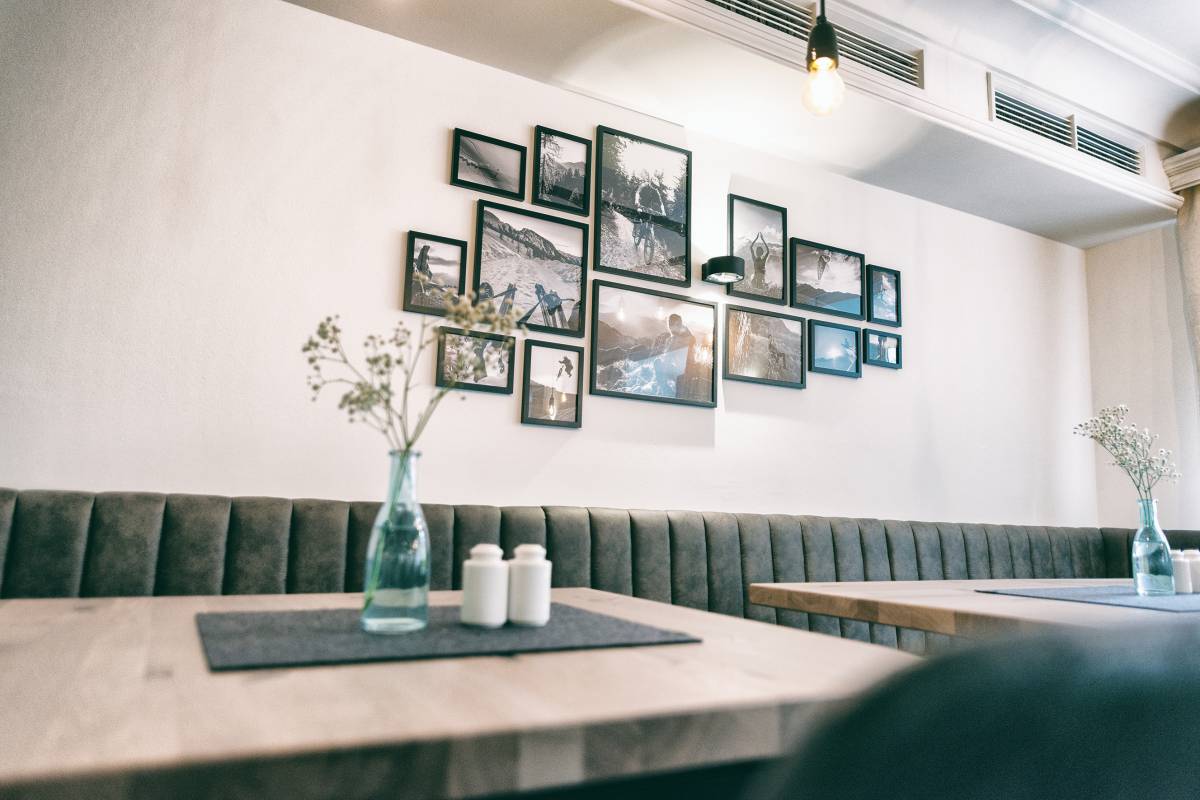 Cozy Ambience
"Schaut's, do hom'a a schés Platzal für Ench." That's Austrian for "Look! We have a nice place for your here!"
Here mountain life is young and modern – in the Restaurant KOST BAR also
We have combined the parlor character à la Pongau with modern lifestyle. And it works.
For sports fans: On the FLAT-SCREEN TV at the KOST BAR, you can watch SKY TV, and we always show sports events for you to enjoy together.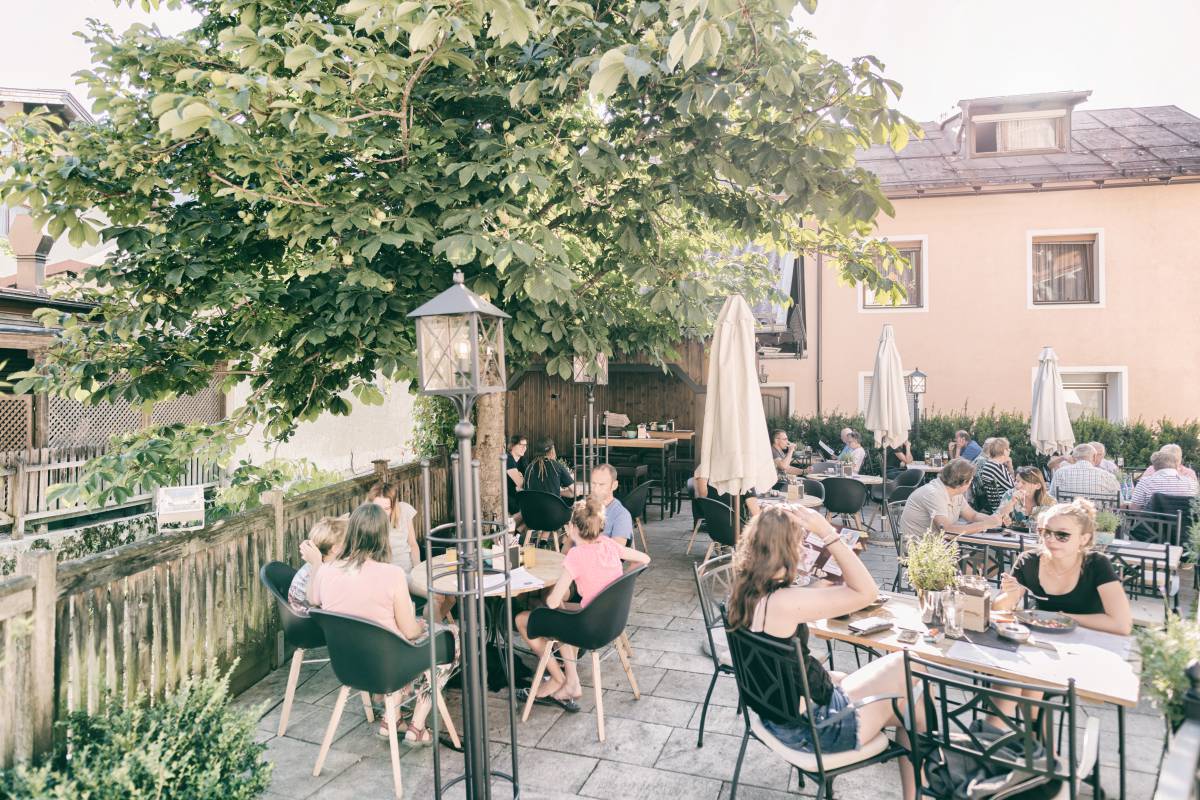 BERG-LAUBE Garden
We extend the cozy, laid-back atmosphere of the KOST BAR to an outside area with lounge furniture and bar stools in "BERG-LAUBE" garden. In summer, when the mounatin sun shines over the Grossarl Valley, up to 50 connoisseurs can enjoy the KOST BAR delicacies here in the clear mountain air. 
Our bar
Enjoy a good time in the KOST BAR
In addition to culinary delights, the KOST BAR also stands for a cool cocktail bar with casual music, where you can feel the refreshing mountain-life spirit.
On the bar menu you will find special mocktails, craft beer, and freshly prepared lemonades, and smoothies. Professionally mixed, stirred, poured, and decorated by our team at the bar – depending on the drink. Just as it should be, when everything is done with love.
But also aromatic coffee and fragrant tea are on the menu at the KOST BAR.